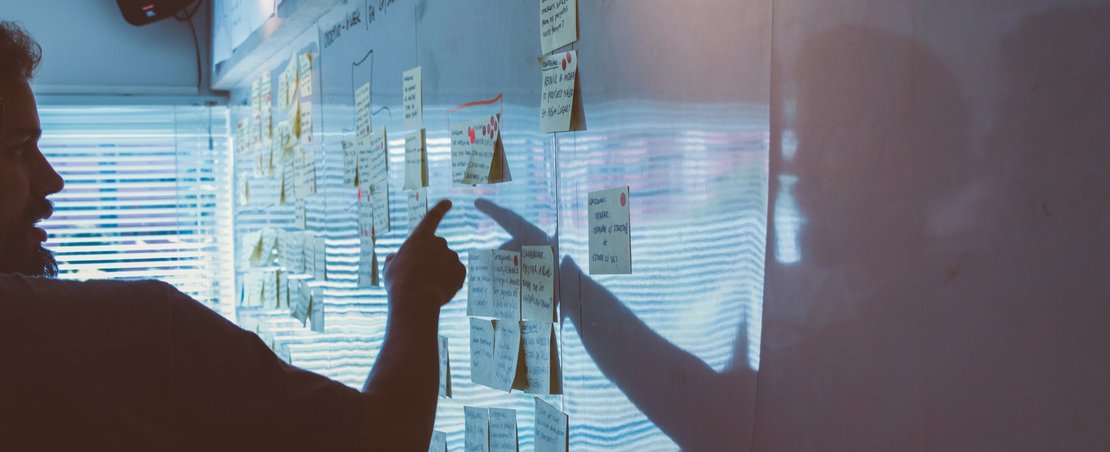 Shaping future services and promoting productivity with cutting-edge expertise
At the ODI, we work with companies and governments to build an open, trustworthy data ecosystem.
We are working to build an open future with the aim to create maximum benefit for everyone. It is part of our strategy to work with companies and governments to identify challenges and develop prototypes and tools to address them.
We are delivering a four-year research and development (R&D) programme to help develop the next generation of public and private services. The work aims to support innovation, improve data infrastructure and encourage ethical data sharing.
The programme is funded by Innovate UK, as part of a £8M, four-year programme, running to March 2021. We want to enable the UK to build on its strengths in data and analytics, break new ground in creating value from data across industries, and ensure it remains at the forefront of data innovation around the world.
The programme links to the ODI's overall R&D service: we undertake research across a broad range of areas related to open data.
Evaluation of the R&D programme
We commissioned Technopolis Group to carry out a process and outcome evaluation of the ODI Innovation Programme and its projects. This report reviews 14 of the funded projects, providing evidence of outputs, emerging outcomes and alignment with the ODI's strategic objectives.
This study examines the evidence of the economic value and social benefits to the economy from four projects (and the associated outputs) that form part of the ODI's innovation programme: open data publishing, open standards, service delivery models and the Data Ethics Canvas.
We commissioned Frontier Economics to conduct an evaluation of the social and economic returns to Open Standards for Data. In particular, we were interested to understand the returns that could be attributed to: the development and implementation of open standards for data; and our contribution to developing and implementing open standards for data.
We commissioned London Economics to carry out an impact evaluation of three key areas of the ODI's R&D programme – the Data Ethics Canvas, Open Standards for Data and data institutions. This report provides a comprehensive overview of the assessment and highlights economic effects and changes in organisational practices.
R&D projects at the ODI
This research and development project aims to support data institutions – and other data access initiatives – in becoming sustainable. Find out more about the sustainable data access project.
This research and development project aims to create guidance and tools to help sectors build data infrastructure and address common challenges
This research and development project aims to explore which services provided by third parties – such as auditing, accreditation or certification – could help create a more trustworthy data ecosystem. Find out more about building trust through audit and certification here.
We are exploring business cases that demonstrate the value of data sharing in the private sector. Find out more here.
We are exploring how data institutions can become sustainable, and are researching areas – from initial funding through to revenue/business models – that may help to achieve sustainability
We are exploring what makes data institutions trustworthy and trusted.
Exploring 'digital twins': identifying the pain points and good practices to understand what makes them successful.
Evaluating the success of open approaches in cities and demonstrating the value of openness to those currently focusing on 'smart'. Find out about our open cities project here.
New businesses and new technologies need easy and secure access to data to thrive. Find out how we are helping organisations increase access to data while retaining trust.
We are researching how to help the UK build stronger trade links for data-enabled businesses, focusing on Hong Kong, Australia, Canada and Germany. Find out more about building stronger trade links through engagement.
Businesses want to open and share data but technology is making it easier than ever to re-identify seemingly anonymised data. To address this, we are working to help organisations use potentially re-identifiable data in a way that protects citizens' privacy and increases the social and economic value created from that data. Find out more about managing the risk of re-identification.
Identifying and documenting design patterns that support the creation of tools to collaboratively maintain data assets.
Learn about how we are supporting organisations to build local data projects that can be scaled and reused
We are exploring how the UK's geospatial data infrastructure is evolving. Find out more about unlocking the potential of open geospatial data and technology in the UK.
How can we predict how data ecosystem might respond to different interventions? Find out more about our research into predictive models which can be used to test and refine policy and strategies.
Data publishers use tools to publish data. Find out how we are auditing these tools, reviewing user needs and offering solutions through open source prototypes. Find out more about improving data publishing here.
Read more about how a successful new standard in the energy sector can help to change markets, create open ecosystems and implement policy objectives.
The peer-to-peer economy has transformed service provision in many sectors, including short-term accommodation. There are ongoing disputes about the impact of the sector on communities and public services. Find out how how data can improve the peer-to-peer accommodation sector.
We all rely on public services, from bin collections and road maintenance, to schools and libraries. Local governments provide essential citizen services but are often swamped by demand. Find out how data can improve public services.
France and the UK have strong digital and data sectors. In this project we wanted to discover how we could increase collaboration between the two countries at both national and local levels, with a focus on solving problems that impact businesses and people. Find out more about our France–UK data collaboration project.
Businesses can use data-driven technology to increase innovation, reduce costs and create competitive advantages. But it can be hard for businesses to cut through the hype. Find out more about data and emerging tech here.
Open standards for data are reusable agreements that make it easier for people and organisations to publish, access, share and use better quality data. Find out more about how we are making it easier to create open standards for data.
.
Themes: innovation | trust | infrastructure
Data fuels digital innovation. Used effectively, data can be used to create excellent products and services, increasing productivity and economic growth.
The challenge for governments and businesses is to innovate ethically – to harness data's value to innovate while building trust and creating an equitable distribution of economic and social benefits.
We can help organisations learn how to design better services, make good decisions about where to export and invest, and to create new data-enabled business models.
Trust is at the heart of many decisions about data: as customers – whether to share personal data; as publishers – where and how to publish safely; and as end users – do we trust the integrity and source of this data?
However, organisations sometimes use data in ways people may not understand, particularly when data is being shared between organisations. This can lead to a damaging loss of trust which reduces the economic and social value that data could create.
We are developing tools and exploring ways to build ethical considerations into how data is collected, managed and used to create equity and fairness around who benefits from data.
This not only benefits society, but also business – with issues around trust ranking highly in consumer surveys.
Data networks are as important as our road, railway and energy networks and should be treated as such.
A robust data infrastructure – comprising data assets, data managers and guides/standards – is essential as the global population grows and our economies and societies become ever more reliant on data to make good decisions.
A trustworthy data infrastructure requires sustainable funding, alongside a shared goal to maximise data use and value to meet society's needs.
Our research programme strives to find solutions to help strengthen our data infrastructure, to support people and organisations to get the best value from data.
Our approach
From discovery to alpha, we focus our R&D projects on building our understanding and exploring the technical, social and economic issues raised by the use of open, closed and shared data. Working with partners, we test ideas to understand how they can be best used to create positive impact for all. We do independent research to understand the social and economic impact of the use of data in a range of context from the private to the public.
With and through this understanding we publish prototype solutions to demonstrate ideas, as well as reports, tools, podcasts and videos with findings and recommendations.