Our values
Curiosity
We ask questions - we are interested in our world and in those we work with and the opportunities and risks we encounter together.
Creativity
We strive to be creative in our approach, culture, and outcomes so that everything we do is inspiring and delivers unique value.
Collaboration
We seek to convene the best people, organisations, and ideas to contribute positively to the work we do together.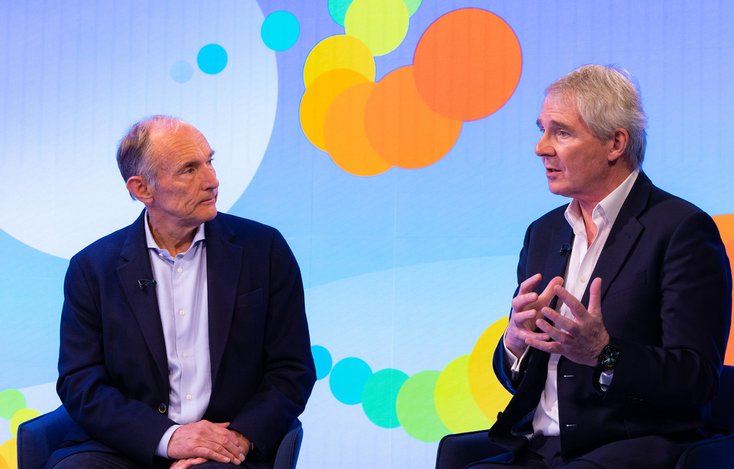 We were founded in 2012 by Sir Tim Berners-Lee and Sir Nigel Shadbolt. Our vision is of a world where data works for everyone. Our mission is to create an open, trustworthy data ecosystem on which AI systems and other technologies can depend.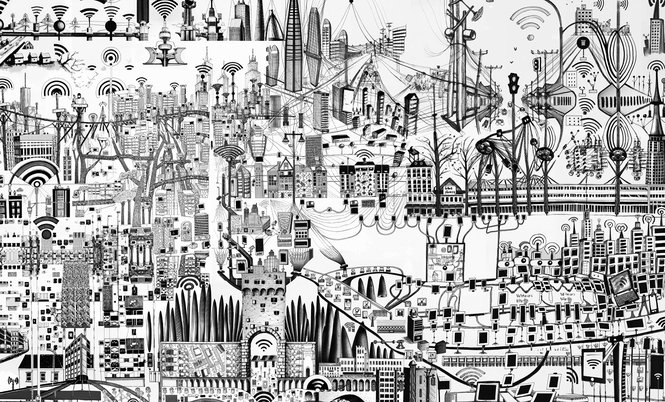 Our guiding principles
In our five-year strategy (2023-28), we set out a set of six principles that will guide us in the next part of our journey. These are the keystones that will enable us to help mitigate some of the negative trends and events shaping the world and take advantage of opportunities afforded by change.

Our six principles will guide our work; they will help us set priorities, commit to action, and stay focused.
Principle 1: We believe that a strong data infrastructure is the foundation for building an open, trustworthy data ecosystem on a global scale and that this can help address our most pressing challenges
Principle 2: Strong data infrastructure includes data across the spectrum, from open to shared to closed. But the best possible foundation is open data, supported and sustained as data infrastructure. Only with this foundation will people, businesses and governments be able to realise the potential of data infrastructure across society and the economy
Principle 3: For data to work for everyone, it needs to work across borders – geographic, organisational, economic, cultural
and political. For this to happen ethically and sustainably, there needs to be trust – trust in data and trust in those who share it
Principle 4: There is a greater need than ever for trusted, independent organisations to help people across all sectors, economies and societies benefit from better data infrastructure
Principle 5: For data to work for everyone, those collecting and using it must be highly alert to inequalities, biases and power asymmetries. All organisations working in data must take proactive steps to contribute fully and consciously to creating a diverse, equitable and inclusive data ecosystem
Principle 6: The world needs a new cohort of data leaders – individuals who have data knowledge and skills and are equipped to understand the value, limitations and opportunities offered by data, data practices and data sharing.
ODI strategy 2023-2028
At the ODI, we want to build a world where data works for everyone: businesses, governments, communities, and individuals. Read a summary of a five year strategy and learn how we'll achieve our vision.
Learn more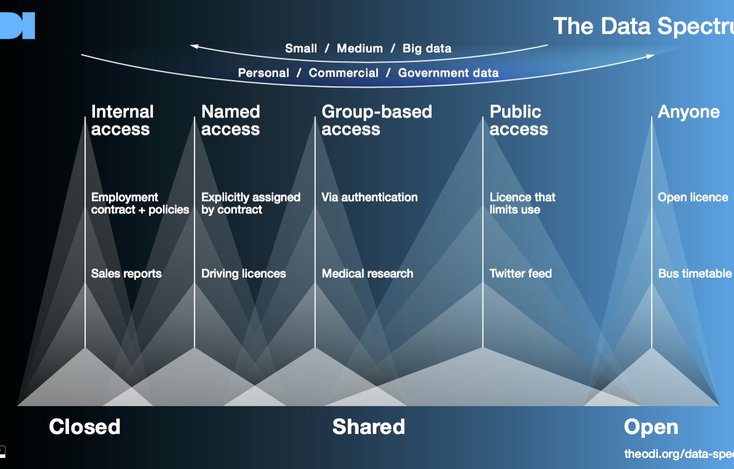 The data spectrum
Data exists on a spectrum. We work across this data spectrum, from closed to shared to open data. We believe the best foundation for data infrastructure is open data. It helps to foster transparency, accountability and understanding. But we recognise that not all data can be made available as open data. Open data is data that is freely available for anyone to access, use and share.
Learn about the data spectrum
We provide training, consultancy services, tools and guides that enable organisations to become more confident and capable in their stewardship and use of data.

Learn what we do

Our ODI membership community

As a member, you'll gain exclusive benefits, including discounts for courses, bespoke policy briefings on the regulatory and legislative environment and early access to cutting-edge ODI research.

Become a member

Our courses empower leaders and organisations to build their data skills and capabilities. Enhance your data expertise and drive innovation within your organisation for a data-enabled future.

Find a course
Insights
We've created impactful ideas, knowledge, and research for over a decade. Explore our work - through our catalogue of reports, tools and stories.
Learn more