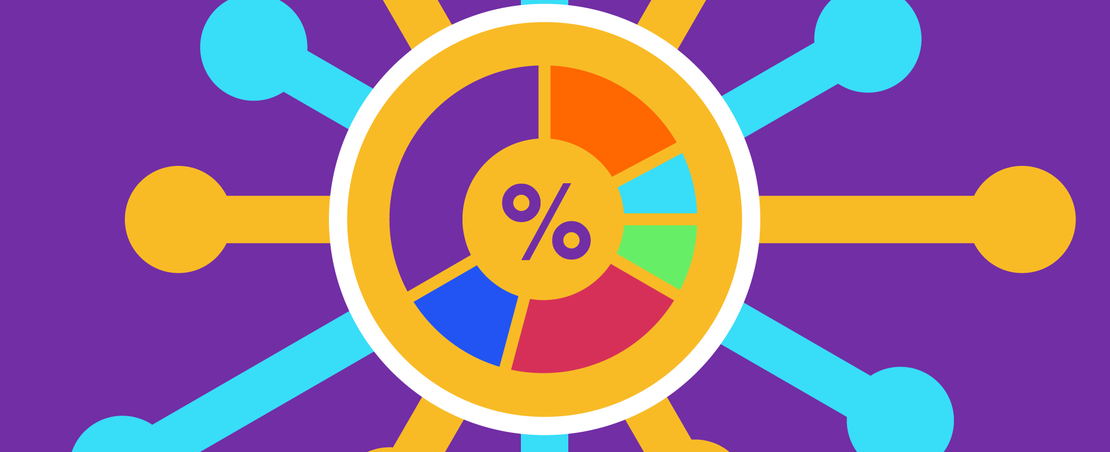 Data has been a key factor in the response to the coronavirus (Covid-19) pandemic. Data about numbers of tests, cases, and deaths. Data about beds, ventilators and NHS staffing levels. Data about vulnerable people, about volunteers, about supply chains and demand spikes, about impacts on businesses, our environment, our mental health, and lives.
Making data open – by publishing it on the web, in spreadsheets, or without restrictions on its use – is essential in such a context, because it means the data can be used quickly and without restrictions by the people who need it most and to the benefit of everyone; whether they are in the health service, local authorities, charities, businesses, research organisations, scientists or acting individually.
Between April and December 2020, the ODI team ran a programme of work, funded by Luminate, trying to use our expertise in the most effective way possible to equip organisations wishing to make data more open to deal with the crisis, and exploring and researching the practice of data during the pandemic, so we can learn for the future.
All the resources created or curated for this project are available under an open licence. We welcome your feedback at [email protected].
While this specific project has now wrapped up, the ODI remains deeply committed to making sure data is part of the response to, and recovery from this crisis. We have recently started work on a project to tackle misinformation about COVID-19 and are welcoming funding applications for startups and artists.
Covid-19 open data guides and explainers
We have created the following guides as simplified, contextual versions of ODI guidance:
A major issue faced by people using and sharing data around Covid-19 was interoperability and the lack of standards. We wrote about why standards matter and how to increase interoperability without embarking on large scale standardisation projects; we then followed up with a practical guide on Standards and Adaptors.
For some issues, we have published explainers which can be used to clarify complex issues of public interest:
Our research on data practices during Covid-19
Our research around Covid-19 and data has mostly focused on two areas: how mobility data was opened, shared and used, and how the ecosystem evolved. We worked in the open, sharing insights through a series of blog posts and worknotes, and published a set of reports on the ecosystem of symptom tracking apps and mobility data sharing. We also ran a rapid response research project on how data could help measure the impact of the pandemic on children's lives.
Reports
Worknotes and blogs
Our articles and worknotes openly documented our research around data and Covid-19 as it happened:
Our first worknote set the scene and explained our focus on mobility data
Advocacy
From the beginning of the pandemic, we – and others – wrote and spoke about why open data matters in this crisis, and how to make it work. A record of this advocacy work includes:
Partnerships and Collaboration
This work involved many in the ODI team, and would not have been possible without the support and cooperation of several partners and friendly organisations. We would especially like to thank and acknowledge:
Luminate, for the funding that made this project possible.
TrackTogether, the TUC, the team of the National Digital Platform at the Mexican Executive Secretariat of the National Anticorruption System, and many others who worked with us on this topic.
Our research partners, including Cuebiq, The GovLab, Barnardo's and Mumsnet, King's College London, Cardiff University, and MyEd.
Gareth Mitchell from the Science Communication Unit at Imperial College London, who facilitated Joe Paul's excellent work during his student placement with this project.
Friends of the ODI including The GovLab, the Open Data Charter, The Ada Lovelace Institute, TechUK and ODI Leeds – for the many conversations and opportunities for collaboration throughout the project.
And finally, all the hard work from the ODI team and our communication partners, Allegory.
Other guides and resources
While not created during this project, these resources are relevant to an effective (open) data practice in, and outside of, a crisis.
Guides
A small selection of earlier work by the ODI which may be of interest to publishers of open data in this crisis:
Tools and processes
We recommend Octopub as a super simple (and free) tool to publish an open data set if you do not have a tool / portal already. Octopub helps you document, set a licence and publish open data. Octopub is open source.
The ODI has created a public sector data toolkit and a counterpart for businesses, which can be used by teams working on data projects. Especially:

The Data Spectrum is a simple way to explain how data can be open, shared, or closed. It has been translated into many languages.
The Data Ethics Canvas is a simple tool to explore ethical implications of any data project. It comes with a guide on how to run a workshop, too.

To improve data quality of data published in tabular formats, we recommend using CSVLint or the tools by the Frictionless Data initiative.
If embarking on a project to create (or, better, adopt) standards for data, we recommend using our Open Standards for Data Handbook. We have also written about the importance of standards and how to approach them in a crisis like this one.
If publishing data in collaboration with others, the ODI guide on Collaborative Data Maintenance may be useful.
One of our recent projects on 'data about us' includes a useful illustration of types of data about people - personal, sensitive, societal… based on the General Data Protection Regulation.