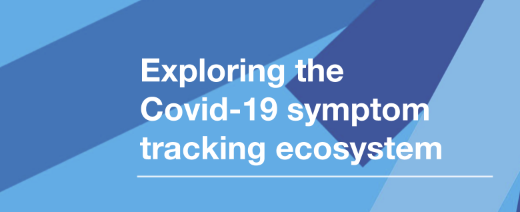 In April 2020, we launched a new project, funded by Luminate, to support the building of an open and trustworthy data ecosystem for Covid-19. As part of this project, our team looked at the ecosystem of symptom trackers to understand how they operate and cooperate, and what data flows they enabled.
Covid-19 symptom trackers may be expected to collect similar data and have a comparable purpose, but our team observed a diverse ecosystem of organisations, working towards a variety of outcomes.
We did find instances of organic collaboration between symptom trackers, but coordination seemed to be rare. It was generally limited to government intervention – either by mandating a single tracker, or by empowering an organisation with an intermediary role to manage the aggregation and processing of data
While this disaggregated, decentralised approach was generally more agile, and allowed the emergence of symptom-tracking applications at a time of crisis and emergency, there would have been value in interventions aimed at increasing standardisation, interoperability, and knowledge sharing.
This document is not a comprehensive review of the symptom-tracking data ecosystem. It provides an overview of our research in this area and outlines some high-level recommendations for symptom trackers, health policy organisations and funders.
Open Covid-19 - Symptom tracking - Exploring the Covid-19 symptom tracking ecosystem report (PDF)