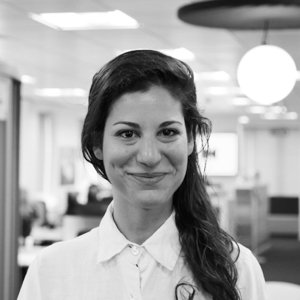 Orsola De Marco
Head of Product and Innovation
Orsola joined the ODI in 2015 and is part of the Senior Leadership Team.
As Head of Innovation, she works with public and private sector businesses and organisations to help them gain value through data using different innovation methods and approaches.
Orsola and her team add in-depth expertise to the ODI's activities on topics including sector-wide digital transformations, innovation challenges, open innovation programmes, training for early-stage startups and innovating with data.
Having gained extensive experience working with startups, Orsola also advises and mentors early stage businesses on their value proposition, product development and business models.
Orsola is a regular speaker at external events about innovation, digital transformation, business design, data-driven business models, growing women's leadership in tech and beyond, as well as being part of judging panels for startup competitions and awards.
Prior to her role at the Open Data Institute, she spent a number of years in the private sector, working with companies in retail and built environment, won a social enterprise award from UnLtd and co-founded a platform that promotes civic engagement and collaborative urbanism.
A passionate problem-solver, Orsola believes in using data and technologies to drive innovation and build great products that help solve real challenges.
She holds a BS in Economics and Management and an MA in Design Studies from Central Saint Martins - University of the Arts London.
Inspirational quotes
"Do the right things, rather than worrying about doing things right."
"If you're the smartest person in the room, then you're in the wrong room."
Connections