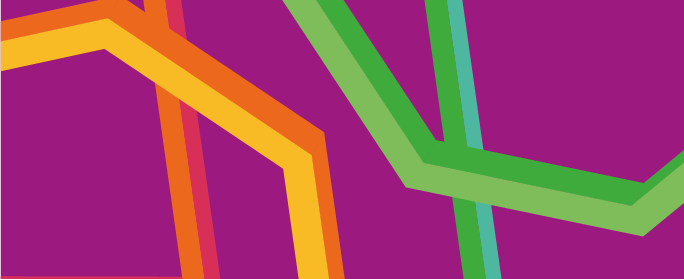 At the Open Data Institute (ODI), we want a world where data works for everyone, and our manifesto outlines how this vision can be achieved. One of our manifesto points is about innovation: data must inspire and fuel innovation. It can enable businesses, startups, governments, individuals and communities to create products and services, fuelling economic growth and productivity. How could this principle be realised in a national data strategy?
Data innovation for an equitable economy
Data, and responsible innovation with data, can help create products and services that fuel economic growth and productivity. These innovations range from new digital products and services based on advanced data analytics, such as artificial intelligence, to new uses of existing products and services because of improved data flows. Our research on value creation in the private sector found that access to data improved market reach, enabled benchmarking and insights and supply chain optimisation, allowed open innovation, and built trust. We are also one of the partner organisations that delivered Data Pitch, a transnational programme established to facilitate open innovation through data-sharing; analysis of the programme's effectiveness found that on average, start-ups generated €600k in sales and €340k in investment per gigabyte of data shared with them through the programme.
One of the ways in which these innovations are particularly exciting is their potential to support startups and small and medium-sized enterprises across the country. Wider data sharing means that the opportunities for data innovation are available to a broader range of organisations and individuals, so participation in innovation is not restricted to those that have larger-scale financial, institutional, or sector resources. For example, the impact assessment of the Data Pitch programme found that the programme enabled startups from outside traditional innovation hubs in capital cities to participate in data innovation, and that access to data outside the programme improved startups' ability to attract funding on average by €140k. This is important for improving opportunities to participate in data innovation across sectors, organisations, and communities.
So the kinds of commitments we'd like to see in a national data strategy include a recognition of the importance of open and shared data to help businesses of all sizes, and across sectors and regions and communities, use responsible innovation to grow and become more productive. 
Data innovation for social value
Data, and responsible innovation with data, can also create products and services that help recalibrate economic development to better support social goods. For example, our Open Communications research into data sharing in the telecoms sector has shown that using bulk (or aggregated) location data from mobile phones could help local authorities to improve a city's air quality through determining car-free zones.
And it's not just businesses that can innovate with data. Individuals, communities, and governments can innovate too and play a vital role in a balanced economy. OpenActive, our major collaborative programme in partnership with SportEngland, is a community-led initiative that supports the use of open data to help make it easier for people to get active through sharing data about activity opportunities between gyms and instructors, local authorities and local public health teams, and software developers and members of the public. We've been working with the Wellcome Trust to support data sharing between pharmaceutical companies in sharing their surveillance data on antimicrobial resistance with public health bodies and healthcare professionals. We're also working with Open Climate Fix, a new not-for-profit R&D lab, to explore ways in which open data and open source software can be applied to help reduce greenhouse gas emissions.
We'd like to see a national data strategy that recognises the importance of open and shared data for the creation of social value, alongside economic growth and productivity.
More than data
But access to data alone isn't enough for this kind of innovation: practical support is also necessary to create incentives, to enable some kinds of responsible risk-taking, and to help overcome some barriers to participation. One way to do this is to stimulate innovation through innovation programmes such as data-driven incubators, and data challenge funds, competitions and showcases. These can foster new collaborations or provide incentives for potential innovators to engage with particular sectors that they might not otherwise be involved in.
Another form of practical support for data innovation is through creating the conditions for a critical mass of adopters, to get a network effect that unlocks value for a sector or ecosystem as a whole. The kinds of practical support that can help catalyse this momentum range from technologies such as open source tools, to policies such as strengthening data portability. It's also important to provide resources, such as subsidies, for cost-effective but non-profit-making interventions for social value. For example, OpenActive has been used by a range of organisations to help promote fitness activities during Covid-19 pandemic lockdowns, and data from open banking has helped debt advice charities provide services to those in need; with more financial support, these initiatives could be expanded to even more people and communities.
So the kinds of commitments we'd like to see in a national data strategy include practical support and investment that focuses responsible innovation across sectors, supporting businesses, communities, not-for-profit organisations, and the public sector.
Get involved
These are just some of our aspirations for a national data strategy, and some of the ideas we are exploring as we develop our response to the consultation about the UK's National Data Strategy 2020. We also discussed some of these ideas at the ODI Summit this month (if you missed it, you can catch up on some of the sessions on our YouTube channel).
The consultation is open to individuals and organisations across the UK, and it's important that a wide range of voices and perspectives contribute to it – so do share and participate.
At the start of this project, we pulled together this spreadsheet to map the different elements of the UK National Data Strategy, to help us plan our response to it. We've also made a version which shows which sections of the National Data Strategy we think are most relevant to our ODI manifesto ideas about innovation, to examine those sections in more depth and evaluate them. Feel free to download the spreadsheet and to adapt it for your own use.
If you think anything is missing from the spreadsheet, or you'd like to discuss the ideas in this post, tweet us @ODIHQ or email us: [email protected].
For more about how we're engaging with the UK National Data Strategy consultation, please visit the project page.