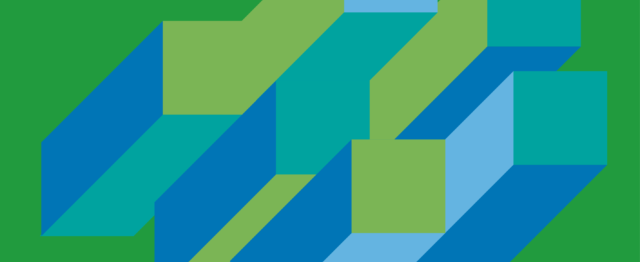 At the ODI, we strive for a world where data works for everyone. Data is infrastructure – as vital as our transport and energy networks. Our focus is on ensuring that data gets to those who need it. This enables better decision making, leading to positive impact across the globe.
Over the past year, effective data use has become even more critical. The Covid-19 pandemic has pulled focus on the indispensable role of data in our society. The development of the draft National Data Strategy in the UK and the government's response to its consultation, which is published today (18 May 2021) further underlines its importance.
Data in the time of coronavirus
The need for data during the coronavirus pandemic has driven organisations across the world to create new and better ways to collate, access, use and share data. We have seen the benefit of sharing data more freely across sectors and borders. At the same, the friction in data flows have been more pronounced than ever before, as organisations fighting the pandemic (or fighting through the pandemic) have struggled to get the data they need to make good decisions. Of course, data can cause harm as well as good and restrictions and regulations (as well as softer powers) to prevent harms are just as important.
Better practices in data sharing and use are an essential part of data infrastructure and there's now an opportunity to make them the new normal. They help to address global crises and challenges such as aiding the delivery of the UN's Sustainable Development Goals – but also to help businesses, governments and policymakers foster innovation, catalyse growth and build economic and social prosperity.
Government's response to the National Data Strategy consultation
In the UK, the development of the National Data Strategy provides an opportunity to focus on data's power to transform society.
Today, 18 May 2021, the government has published its response to the National Data Strategy consultation. It reports on three general themes in the 250+ responses it received to the draft publication: ensuring the National Data Strategy works for everyone in society, "Building Back Fairer" to spread benefits across the UK, and "Building Back Greener" to use data to help achieve net zero. These are all points that the ODI made in our response to the draft document in December 2020.
The government clusters its response into five themes or 'missions'. Mission one covers unlocking the value of data across the economy where there seems to be some contention over the options discussed in a recent Frontier Economics report for DCMS.
Mission two is about maintaining a pro-growth and trusted data regime. Respondents cautioned against weakening data protection standards; and the government aims to capitalise on independence from the EU, but there are no details about what a new regime might actually look like as yet.
Mission three covers the government's own use of data. It looks like there will be a government Chief Data Officer recruited to the Central Digital and Data Office, to provide professional leadership for the government data community.
Mission four highlights security and resilience of the infrastructure on which data use relies.
And in Mission five, championing the international flow of data, the government promises to announce priority countries for data adequacy agreements soon, and highlights the G7 "Data Free Flows with Trust" roadmap. Implementation will prioritise monitoring, governance, evaluation and engagement, with a new cross-Whitehall National Data Strategy Implementation Steering Group and a wider National Data Strategy Forum to help push things forward.
Data flows
Also in the document, are several mentions of the ODI. It sets out ways that the ODI's programme of work will enable the five missions. This year, the Department for Digital, Culture, Media and Sport is funding us to deliver work that supports our whole ecosystem approach to building data infrastructure. In particular we are focusing on work that allows data to flow around the data ecosystem including increasing capabilities and encouraging innovation. To support data flows, we focus our efforts in three broad areas:
Improving the data practices of organisations so that they can build and manage adequate data infrastructure and data use. This involves building skills and capabilities at all levels and ensuring organisations are able to demonstrate their own trustworthiness for managing data. Our work on data literacy and data assurance is part of these efforts.
Tackling challenges so that the data ecosystem works better. Working with organisations to steward data effectively, allowing it to be shared safely in trustworthy environments, and encouraging innovation to address the Sustainable Development Goals - enabling new thinking and approaches to emerge across organisations and societies, building an open, trustworthy data ecosystem. Our data institutions work and our work on data ecosystems and innovation are part of this.
Gathering and creating research evidence and knowledge about data and the benefits of open, trustworthy data access, so that it can inform companies and policymakers as they create data infrastructure, assets, practices and policies. We call this our evidence and foresight work and it includes our Data as Culture art programme.
Focus areas
Our focus areas for 2021–2022 allow us to explore and innovate in key areas of data use and sharing, from data literacy and training for individuals and organisations, all the way through to the development of data institutions. We'll be publishing more details on each of these areas in the coming weeks and months.
Data literacy
Our work on data literacy cuts across all sectors with the aim to increase data literacy to support openness and trustworthiness in how data is collected, used and shared by companies and governments.
Building on our current programme of data courses, and our data skills framework, key activities include: increasing understanding of what data literacy professionals need and how to assess existing data literacy programmes; and developing and delivering high quality data literacy programmes, such as the data ethics facilitator programme.
We also want to develop and deliver data literacy products that can be 'white labelled' and shared on both ODI and third-party platforms. We will also build and maintain partnerships with key organisations such as professional bodies – our recent partnership with the Institute of Directors is one example.
Data assurance
To create a world where data works for everyone we need trustworthy data to flow in well-governed ways around the data ecosystem. Our data assurance programme aims to improve data sharing by helping organisations assess, build and demonstrate both trust in and the trustworthiness of data and data practices.
We will focus on working with organisations that share data; those that consume and reuse data from third parties; and regulators and policymakers who can influence better data practices and embed trust in data into their ecosystems.
We plan to review and evaluate the market; define and examine the components of data assurance; and build, develop and maintain data assurance products. These products – which aim to enhance trust and increase data sharing – include process and technical standards; repeatable audits; and advisory and training services.
We will also look at regulators' roles in creating the conditions for others to share and reuse data in a way that fosters trust. We will also be exploring data policy around data assurance to help influence new data legislation and the regulation of data services.
Data ecosystems and innovation
Through our data ecosystems and innovation work, we aim to support and build open, trustworthy data ecosystems and to stimulate innovation that addresses priority United Nations Sustainable Development Goals. In particular, this year we are focusing on Health and Wellbeing (SDG3), Responsible Consumption and Production (SDG12), and Decent Work and Economic Growth (SDG8).
The creation of strong data infrastructure at an ecosystem level can enable businesses, startups, governments, individuals and communities to create products and services, fuelling economic growth and productivity. Through this programme we will map data ecosystems, make the case for the value of data to address global goals, and motivate and support data sharing and reuse towards those goals.
Data institutions
We are developing our work on data institutions, exploring how they can steward data on behalf of others in ways that drive positive economic, societal and environmental impact. The data institutions programme will be continuing its fundamental work to document, research and advocate for data institutions. It will develop and maintain guidance, tools and products for data institutions, like the Sustainable Data Access Workbook. And it will be getting more actively involved by providing mentorship and advice; running stimulus funds for early-stage data institutions; being an active delivery partner and even in a few cases setting up and leading new data institutions.
Evidence and foresight
Building on our four-year IUK funded Research and Development programme, our evidence and foresight strand aims to inspire, inform and 'influence the influencers' of the data ecosystem, including policymakers, researchers and the media. This programme complements the other focused programmes by providing a space for new topics to emerge, as well as a broad research ground to keep the ODI engaged across the wide topic areas of data access and data governance.
Two of our main goals for 2021 will be to grow the ODI Fellowship programme as a way to scale up the impact of the ODI, and to lead a comprehensive review of the data research landscape to identify gaps and steer the future R&D work of the ODI, and others, to address those gaps.
We are excited to build on our R&D, policy, data literacy and advocacy programmes with this exciting new portfolio of work. To find out more, or talk to one of the team about any of the work outlined above, please get in contact.