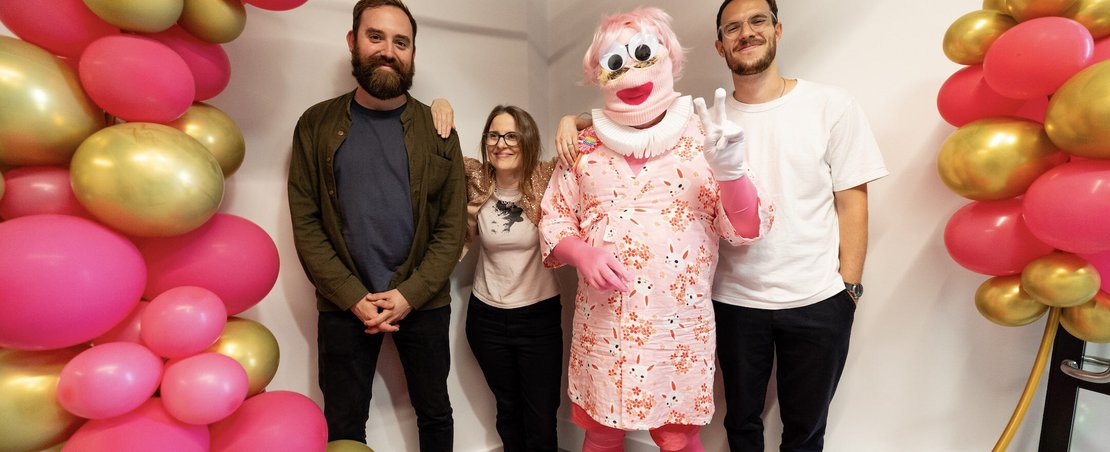 Celebrating London Data Week at the ODI
On Thursday 6th July 2023, we celebrated the very first London Data Week by inviting the public to meet a hot-pink puppet-robot hybrid!Artist Alistair Gentry's performance of DoxBox trustbot wasn't the only experience on offer at ODI HQ in London Kings Cross. There were tours of other artworks on display in our office, led by Hannah Redler-Hawes, Director of the ODI's Data as Culture art programme.
How art and data are driving London forward
To round everything off, our Director of Corporate Affairs, Emma Thwaites hosted a Canalside Chat to launch our latest research programmes, privacy enhancing technologies (PETs) and participatory data. ODI Senior Researchers, Calum Inverarity & Joe Massey were joined by Data as Culture Director, Hannah Redler-Hawes and Alistair Gentry, published writer, artist and creator of DoxBox trustbot to discuss the need for responsible and inclusive data practices that give us privacy and allow us a say in what happens to our data. You can read reflections on the day from Joe Massey as part of the London Office of Technology & Innovation's DataThinks series.