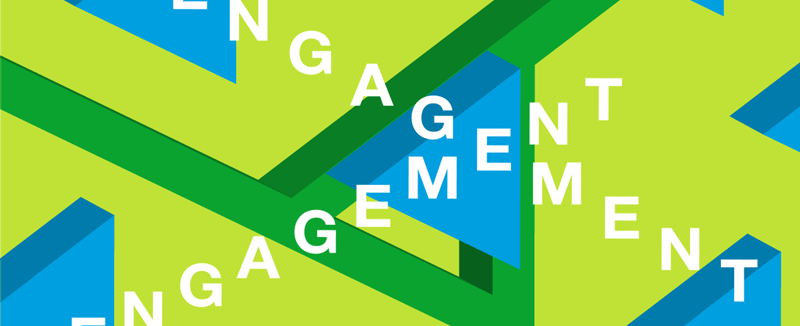 In September 2020, the UK government published the draft framework National Data Strategy (NDS) for public consultation, updating it in May 2021 in response to the views and evidence received.
Our new policy project explores Mission 3 of the NDS: 'transforming government's use of data to drive efficiency and improve public services'. We believe that once this mission is achieved, it will support Mission 1 – 'unlocking the value of data across the economy'. In turn, this supports the overall ambition of the NDS: 'to help organisations of every kind succeed – across the public, private and third sectors'. Through transforming its own use of data, the UK government can set an example for others and show how its own data practices can enable data flows and data use across sectors. 
As part of our project, we're mapping the different teams responsible for data across the UK government and public sector landscape, and the data-related initiatives they're undertaking. We'll be examining them against the six components of a trusted and trustworthy data ecosystem that we outline in our manifesto: infrastructure, capability, innovation, equity, ethics, and engagement.
Our previous blogposts for this project have looked at infrastructure, capability, innovation, equity and ethics. 
Read more about the project and see our mapping so far.
Engaging the public, society and the economy
This week's blogpost focuses on 'data engagement'. As way say in the ODI manifesto: 
Everyone must be able to take part in making data work for us all. Organisations and communities should collaborate on how data is used and accessed to help solve their problems.
Government's data initiatives will be more likely to succeed if they draw on the collective perspectives of the public, society and industry – they will highlight opportunities and challenges that government itself may not have thought about, or have experience addressing. Engaging those outside government may also help build support for reforms and make them more likely to be implemented successfully.
Of all the ODI's manifesto points, 'engagement' is perhaps the one where the relationship between government transforming its own use of data (NDS Mission 3) and unlocking the value of data across the economy (NDS Mission 1) seems most obvious: a government engaging properly on its data plans should be listening to voices that will help make the most of data for the economy and society. And there may also be things private enterprise can learn from how government engages its stakeholders in talking about data, particularly the public, whose trust is key to innovation.
But the ODI believes that 'engagement' goes beyond outreach activities. Collaborating on how data is used and accessed takes us into the realm of data governance, which should be interpreted as stewarding data for the best use, rather than a narrower definition focusing on data protection and compliance. Organisations that think seriously about their stewardship role and the positive economic and social outcomes they can achieve can unlock real value from their data. In our strategy, we contrast this positive 'farmland' vision (where those who steward data act in ways that lead to the best social and economic outcomes for everyone) with more negative futures, such as the oilfield (where organisations decide to hoard data and little value is realised) and the wasteland (where organisations fear data and we end up with little data to build value upon).
Data engagement in government
The NDS itself has been built around engagement, in a public dialogue sense. The initial framework strategy was based on a series of roundtables and other interactions, and that strategy was then put out for consultation. The Department for Digital, Culture, Media & Sport (DCMS) has established a forum to support the implementation of the strategy – co-chaired by techUK, the UK's technology trade association – and has recently announced a subgroup, the International Data Transfers Expert Council, to 'enable the government to deliver on its mission to champion the international flow of data'.
There are also many other government advisory boards with members from outside government, including the Council for Science and Technology (CST), which advises the Prime Minister on science and technology policy issues; the Digital Economy Council, which aims 'to harness the expertise of industry and the wider tech community'; the AI Council, which provides advice on the artificial intelligence ecosystem; the Open Standards Board, which is 'accountable for transparent selection and implementation of open standards'; and the Privacy and Consumer Advisory Group, which 'advises the government on how to provide users with a simple, trusted and secure means of accessing public services'. Given the number of organisations engaging the public, the Centre for Data Ethics and Innovation (CDEI) has set up a cross-government Public Attitudes to Data and AI (PADAI) network to try to keep abreast of all such work. And there are other cross-government networks and communities to try to ensure different parts of the public sector engage with one another.
As discussed above, though, we need to think more broadly about 'engagement' in terms of data stewards and data institutions – and this includes organisations not traditionally (or primarily) seen as data institutions. In government, this might include bodies as diverse as the Charity Commission (which holds data on all the UK's charities), the Oil and Gas Authority (which has a national repository of data on petroleum-related information), Our Future Health (a health research programme) and the UK Data Service ('a 'one-stop shop' for researchers to access a wide range of high-quality social and economic data'). We have previously argued that the UK government needs to think about how to support and scrutinise these institutions – especially in support of ambitions such as global AI leadership. Institutions in all sectors need to start thinking about themselves as data institutions, and there may be a need for new forms of data institution, such as data trusts. An ecosystem of such institutions and data stewards may also help plug any gaps in data that exist through being able to curate and share data from different sources.
Examples from elsewhere
A prominent recent example of public engagement was OneLondon's work on the use of health and care data. Understanding Patient Data also supports public conversations around health data, while the Ada Lovelace Institute has a repository of public attitudes work relating specifically to Covid-19.
The ODI's own work on data institutions provides a wealth of resources on thinking about data stewardship. Our collaboration with the Institute of Directors focuses on how to support private sector leaders to think more widely about data governance as part of their digital transformation.
Get involved
We'd love you to help us map relevant UK public sector teams and initiatives, as well as relevant examples from other sectors or other countries. Our mapping document is open to comments and contributions so that we can crowdsource to help us fill out the gaps, and to get your perspectives on government data initiatives. It is open for comment until Friday 17 September 2021 (extended from 10 September). You can also email [email protected] or submit via our anonymous Google Form.
Alongside our broader engagement with the UK National Data Strategy, some of the ODI's wider portfolio of work in this area includes: