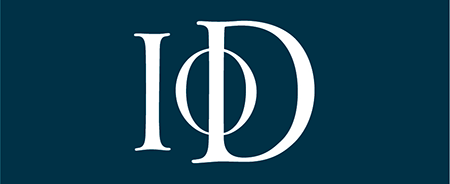 The Institute of Directors (IoD) and the Open Data Institute (ODI) are developing a data governance training programme to help directors get to grips with data and digital transformation. Launching at a virtual event on 21 May 2021, the series of courses will initially be offered online and complimentary to all full IoD members, fellows and Chartered Directors.
Pressing need
The pandemic has accelerated the pace of digital transformation, driving the value of data to the top of the agenda for boards and directors across all sectors and industries. EY's recent non-executive directors (NED) risk barometer concluded that 'rapid technological advances mean that digital transformation, data and cybersecurity have become key priorities. With Covid-19 likely to both intensify and accelerate these changes, NEDs and boards must fully understand these new technologies and their impacts'. In a recent survey, IoD members rated digital transformation in their top five development priorities.
The IoD is working with the ODI to respond to these rapidly emerging challenges. Senior executives are ultimately responsible for their companies' data and that the impact of poor data stewardship on companies' reputations can be highly damaging. The two organisations want to better prepare directors for their role in data governance and are co-creating an innovative programme of skills training for company directors.
Through a series of 90-minute Professional Development Seminar (PDS) courses, attendees worldwide will develop the skills and knowledge to better understand data governance. Using case studies and real-world examples, delegates will identify what directors and boards should know about data governance frameworks, and how such frameworks can reduce organisational risk while providing efficiencies, cost savings and innovation opportunities.
Louise Burke, Managing Director at the ODI, said:
Senior executives are ultimately responsible for their companies' data and the dire impact of poor data stewardship on their companies' reputations. This programme aims to better prepare directors for their role in data governance. This is a vital building block for creating a strong data infrastructure across society, keeping supply chains functioning and businesses trading ethically and profitably in normal times as well as during a crisis.
Jonathan Geldart, Director General at the Institute of Directors, commented:
Through surveys and conversations with our members, we know that data governance is an incredibly pressing issue for directors. Tailored support in this area is vital, so I am delighted the IoD is joining forces with the Open Data Institute to bring our members the training they need to ensure their businesses put in place the robust data governance measures that are increasingly necessary for all successful organisations.
Launch event
The 'Data Governance for Directors' course series will be launched alongside the IoD's Data-Driven Director benchmark report at a virtual event on Friday 21 May 2021. The event will feature a panel discussion about the opportunities and risks relating to data governance and data management. Janhavi Dadarkar, Programme Lead for IoD's flagship governance courses, will chair the discussion and will be joined by the following experts:
Louise Burke, Managing Director, the Open Data Institute
James Don Carolis, Managing Director, TrueCue
Professor Sir Ian Diamond FBA FRSE FAcSS, UK's National Statistician
Crystal Rugege, Managing Director, Centre for the Fourth Industrial Revolution, Rwanda
The panel will explore the challenges facing organisations in operationalising a sound data governance strategy, share insights into the latest technological trends and offer practical advice regarding the capabilities required to deliver resilience and sustainable growth.
Find out more about the 'Data Governance for Directors' courses here.
Find out more about (and sign up to) the free launch event on Friday 21 May: 'Why a data strategy is critical to post-Covid recovery'.
Reciprocal membership agreement
In recognition of our shared goals for our new collaboration, and to further support the development of the director community on data literacy, the IoD and the ODI have also signed a reciprocal membership agreement. This means that both organisations will offer their members a 20% discount on each other's respective membership offerings, unlocking a vast range of additional benefits which complement the course we are launching in June.