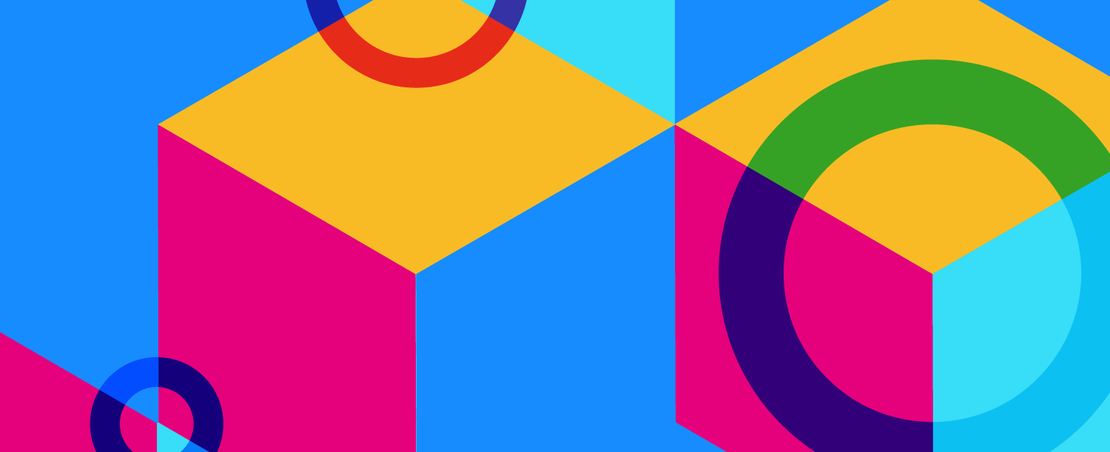 We examine the barriers faced by private sector businesses in justifying sharing data, find examples of where those barriers have been successfully overcome, and explore the benefits derived for all businesses from sharing data
Summary
Unlocking the value of data in ways that will help address a variety of social, environmental and economic problems requires action by a range of stakeholders. Businesses, governments and civil society need to work together to build an open, trustworthy data ecosystem that maximises the value of data, while mitigating potential harms. However, it is often a challenge for commercial actors to fully participate in the data ecosystem by sharing data they hold, because they do not perceive it to be in their interests.
Sharing data can help companies increase revenue, reduce direct costs, and improve efficiency in operations. A changing landscape of consumer and citizen rights, and expectations over privacy and data portability, require businesses to improve how they access, use and share data. This creates both new challenges and new opportunities: increasingly competitive markets and complex supply chains require businesses to rethink how they drive innovation, while use of artificial intelligence and machine learning is leading to increased demands for data, which can be costly for individual organisations to collect and maintain.
Businesses face many barriers when they approach sharing data and we commonly hear arguments against them doing so. In April 2019 the ODI undertook to examine these barriers and arguments that the private sector encounters in justifying sharing data, and find examples of where those barriers have been successfully overcome. The aim was to counter those barriers and arguments by creating assets that help advance knowledge and expertise in how sharing data can benefit businesses.
We put together a series of case studies to demonstrate the business value of sharing data to a sector, network or individual business. We also created a toolkit, webinars and provided consultancy to increase capacity and understanding of the value of data sharing by companies.
Key facts and figures
The European Commission has estimated that the European Union (EU) data economy was worth €300bn in 2016, and that this will increase to €739bn in 2020.
In 2013 McKinsey valued the open data market at $3tn per year, centring on the value of combining open government data with shared data held by businesses.
An ODI study of 270 UK companies in 2015 showed that about half used data from non-government sources, including other companies.
A 2019 EU consultation of nearly 1,000 small businesses found that a third acquire data from other companies.
Over 80 examples of private sector organisations that share data in order to generate 'business value'.
Seven case studies created from interviews with ten organisations.
Eight webinars created using content from the case studies and interviews.
As of December 2020, 3,443 people have registered for the ODI's private sector training webinars and the ODI's private sector toolkit has been downloaded 6,156 times.
What was the ODI's role / what is the story/ impact?
Why businesses aren't sharing data
The routine collection of data from digital services and products, cheap sensors, increasing connectivity, and easy access to large-scale computing platforms, are enabling businesses of all sizes to create new products and services, and become more data-informed. However, skills and expertise are becoming limiting factors. Not only this, many businesses are still struggling to see the value of sharing data, and have concerns relating to the commercial and legal risks around sharing data.
Previous ODI research revealed the challenges relating to sharing data that were common across different sectors:
Data discovery - finding relevant data, particularly when only limited data is shared or made public and when it is published in unstructured and inconsistent formats.
Data control and access among multiple competing stakeholders which may require an unaccustomed degree of collaboration among otherwise competing parties and a shift of organisational or industry culture.
Trust in data quality is dependent, in part, on the credibility of its source. This can be a barrier when companies or governments are assumed to be acting in their own interests rather than the public interest.
Transparency is often opposed by those who feel they or their organisation will be seen negatively if data is released.
Business cases - organisations lack knowledge of business models that would support greater degrees of data sharing.
Personal data - organisations and sectors struggle with how to make effective legal use of personally-identifiable data.
Why they should
Analysis of the growth of the data economy and, in particular, the potential impacts of the open data movement, have tended to focus on the untapped potential of government data, with the private sector playing a role in unlocking that value. But with private sector collection of data now outstripping that of governments, greater attention is being paid to the need to increase access to data held by commercial organisations. For example, the $3tn per year valuation of the open data market by McKinsey in 2013 centred on the value of combining open government data with shared data held by businesses. ODI research into open data businesses has identified a variety of business models to create value and generate revenue through publishing, as well as combining data from multiple sources.
Data needs to flow across all actors in order that its use can create economic, social and environmental value. The network of organisations in a business ecosystem includes suppliers, distributors, customers, competitors, government agencies, and other organisations involved in the delivery of a specific product or service through both competition and cooperation. The ODI has defined a data ecosystem as consisting of data infrastructure – such as data assets, standards, technologies, policies – and the people, communities and organisations that benefit from the value created by it.
How we know
To understand and identify the value to business created from private sector organisations sharing data, the ODI conducted a combination of desk research and interviews to explore data sharing practices in specific industries, namely physical activity and leisure, shipping, banking, agriculture, renewable energy and aerospace.
Initial desk research mapped over 80 examples of private sector organisations that share data. From these examples, the various types of observed business value were analysed and grouped. Analysis focussed on the different characteristics of the commercial environment of data sharing, including its impact on revenues and costs, its focus on tangible benefits, and the impact that the industry and its competitiveness was linked to data sharing initiatives.
At the end of this initial desk research period, businesses in the ODI network were consulted to verify these business values: discovery interviews were conducted with seven companies from a variety of sectors to identify whether interviewees recognised these business values in their own work, and if there were any additional business values to consider. Additional interviews were then conducted with 10 stakeholders from a range of companies who exhibited the realisation of the business values in order to understand the data sharing process and its purpose, any financial and non-financial benefits, and the wider ecosystem implications of the data sharing initiative.
What we found
As a result of this research, key outputs from the ODI focussed on clearly articulating the business benefits of sharing data, and tools to build skills and capacity, and therefore trust. To further illustrate the value that can be derived from sharing data, the ODI has put together and published the following case studies centred on these benefits:
Open innovation – solving problems using data as a means of collaboration to bring new technology, insights and capabilities.
Supply chain optimisation – increasing efficiency through data sharing.
Addressing sector challenges – challenges common to every sector including the changing regulatory environment, the growing need for collaboration, increasing competitive markets, the need to harness new technologies using data, and global climate and environmental challenges.
Improving market reach – sharing data about products and services is an increasingly important part of sales and marketing opportunities.
Benchmarking and insights – improving operations using valuable insights.
Benefits of regulated data sharing – legally required and proactive sharing can both increase trust and spur innovation.
Building trust – an open and transparent approach can provide reputational benefits and a competitive advantage.
The ODI's Data Toolkit for Business brings together a set of collaborative tools that will help businesses develop skills in order to best unlock the value of data, including a Data Skills Framework, Data Ethics Canvas and Data Ecosystem Mapping and related webinars. The toolkit also includes the seven aforementioned case studies demonstrating each of the ways in which companies create direct bottom-line benefits by sharing data they have collected, as well as blog posts clearly summarising key results. In 2020, the ODI had 6,156 downloads of the toolkit from theodi.org.
The 'Sharing data to create value in the private sector' report explores how businesses are generating value by sharing data with others, including suppliers, partners and even competitors, and identifying the seven broad categories of value creation, with scope for further analysis to discover more. It provides background on the roles that commercial businesses play in data ecosystems, and the cross-cutting challenges faced by businesses across a range of sectors. The report offers recommendations for business and policymakers to encourage greater collaboration and communication, and promote a policy environment which enables and supports ethical, legal and trustworthy sharing of data across a range of sectors. Between its launch in March 2020 and December of the same year, over 700 people visited this report.
Further resources that link into the project include ongoing consultancy and training in data sharing in the private sector and the 'ODI Inside Business' podcast and webinar, which was introduced to engage new audiences in this sector. Over 880+ people listened to the podcast, and 540 people registered on our webinar. The ODI has been engaged in new projects with private sector organisations with a value of over £90k during the course of the private sector campaign.
Who else was involved?
A range of companies and organisations from different private sector backgrounds have allowed their experiences to build the case studies the ODI has used as part of their research and toolkit. Among the businesses involved were UK leisure operator, Everyone Active, the global agriculture business, Syngenta, British multinational investment bank and financial services company, Barclays plc, and HiLo Maritime Risk Management, a risk management company that uses big data analytics to predict and prevent maritime catastrophes.
The ODI's Business Director Stuart Coleman invited leaders from Bloomberg LP, Wunderman Thompson, Zabardast, Institute of Directors, Web Science Institute, Ofgem, Innovate UK, Generation CFO and Sterling Bank to join him on 'ODI Inside Business' podcasts to discuss the issues and challenges raised on our research.
What was challenging?
As data sharing in the private sector is still quite rare, it was a challenge to find benefits to the bottom line with proven links to data sharing. There were very few examples that were mature, though there was still a sufficient amount to meaningfully demonstrate the value of sharing data in the private sector.
We had to introduce new approaches to reach the high level decision-makers in businesses – board director and C-suite level executives. We explored and experimented with new avenues of engagement, such as free webinars, new courses and podcasts. This meant more training and communications and marketing resources were required.
The research could also have been better connected with other projects also underway at the ODI, namely in its link to our research with the Bennett Institute of Public Policy on the value of data. This is related to the problem of planning research, identifying a clear objective and maintaining focus, while also being flexible around insights as they take shape.
Many private organisations have to consider commercial sensitivities, so the challenge was how to initiate open and honest conversations with new contacts about how they approach innovation, create efficiencies and the challenges they face. These sensitivities contributed to delays in getting sign off, especially when there were 'data collaborations' involved meaning a number of commercial organisations needed to approve use of information for case studies. The most effective type of information for convincing private sector organisations to share data are the financial benefits, which presented a particular challenge in getting authorisation from all stakeholders to share relevant information.
What went well?
We were able to engage in extensive desk research and user research interviews with a wide range of industries and engaged participants from shipping to renewable energy. This resulted in an effective and thorough demonstration of different types of business value that private sector organisations can achieve through data sharing across seven different case studies.
The case studies and insights they provided were well received and have proved to be a helpful and valuable resource already, especially those with numerical or financial value put against them. These have helped us to confirm a core assumption in our work at the ODI, that private sector organisations can benefit their wider ecosystem while also improving their bottom line.
We were able to reuse one of our tools generated through the R&D programme, data ecosystem mapping, to better understand and communicate the value created for the business and ecosystem through data sharing. It helped us understand how different organisations across an industry, including governments and nonprofits, play different roles across the data infrastructure to contribute to increasing ecosystem value.
The case study and report research allowed us to create other resources such as webinars and podcasts, and has been useful as the rationale for other projects looking into the value of data, and the private sector more broadly.
What have we learned?
We were able to build off of existing work, including completed and ongoing research as well as models and resources to benefit the project. Tools like the mapping data ecosystems methodology and the Data Access Map allowed us to understand relationships in a data ecosystem better, and communicate different data access models better to research partners. This should be kept in mind for future projects where unused results and resources from this project could be made available for future outputs.
Effective use of external and internal partners can improve outputs and ensure their use and engagement. This was especially true in launching, analysing and publishing the results of our YouGov survey on data sharing across British businesses. As well, the Data Toolkit for Business was created with the assistance of numerous partners to ensure clear communication, slick design, and useful instructions for users.
Exploring how businesses and ecosystems realise value through the sharing and combining of private sector data has set us up to continue further research in this domain. It has demonstrated what works in the private sector, and how this is communicated to and amongst businesses. Ultimately this has bolstered our research into the role of the private sector in achieving our goal of making a more open and trustworthy data ecosystem for all.