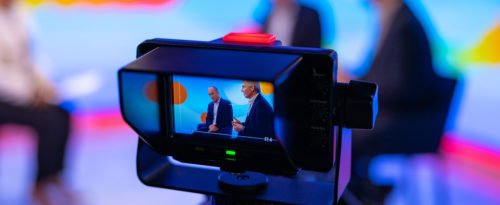 This year's ODI Summit, Data Decade, celebrated 10 years of the ODI and looked back over the decade to see how data has changed the world, and the transformational possibilities for the coming decade of data. We asked: what is the true value of data?
Held virtually for the third year, this allowed people from around the world to participate. The 1,700+ delegates who booked tickets for the Summit came from countries including Malaysia, Slovenia, Nepal, Kenya, Singapore, Switzerland and Canada. There were speakers from Taiwan, Australia, Ethiopia, South Africa, New Zealand and many other countries.
The Summit involved 24 hours of panels, roundtables, talks, discussions, exhibition booths and films. We heard from more than 70 inspiring AI and data experts, thinkers, practitioners, business leaders and community advocates.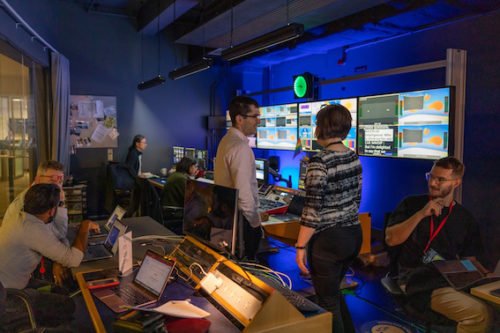 Tackling global data issues
'State of the Data Nation' was a unique opportunity to see ODI co-founders Sir Nigel Shadbolt and Sir Tim Berners-Lee live on stage together. They shared their thoughts on the past 10 years of data and what lies ahead in an increasingly data-driven world. Their discussion covered the need for real-time data in a fast-changing world, lessons from the use of data during the pandemic, and the integration of technology and society.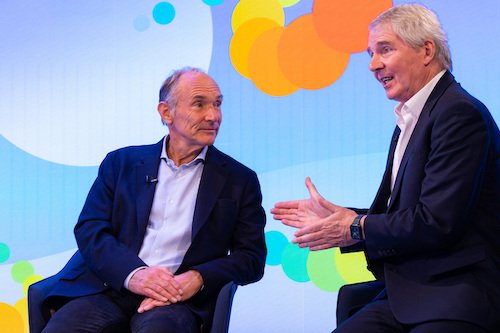 Our keynote speakers joined us from Australia and South Africa:
Distinguished Professor Genevieve Bell, Director of the School of Cybernetics, Australian National University, Canberra, spoke to Sir Nigel Shadbolt. It was a fascinating discussion that took in the role of anthropology in data, the importance of not forgetting the contextualisation of people and technology, and the need to pay attention to diversity, cultural practices and experiences.  
Nobukhosi Zulu, Tedx speaker and human rights advocate based in South Africa, spoke to Navdip Dhariwal, Former BBC World Affairs Correspondent and Studio Presenter at the Summit. She talked about data colonialism – where data is extracted, generally from the Global South countries, and taken by big corporations to the Global North and used to make profits – and called for changes to be made to ensure everyone is involved in the data conversation so that it better reflects what is actually happening on the ground.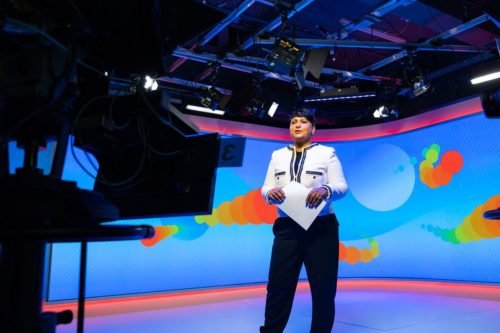 An incredible line-up of international speakers, chaired by Bernadette Hyland-Wood from Queensland University of Technology, joined a vitally important, challenging panel discussion on 'Data in Indigenous communities: where power lies, why it matters and what we can learn'. Over the past 10 years there has been growing awareness that indigenous communities are often neglected or even ignored by those collecting, using and sharing data about them. Our panellists (Arthur Gwagwa, Doctoral Researcher, Utrecht University Ethics Institute, Harmony Johnson, Vice-President-Indigenous Wellness & Reconciliation, Providence Health Care, and Levi Craig Murray, Strategic Manager of Indigenous Data, The University of Melbourne) explored data sovereignty, described by Keoni as 'the final frontier of colonialism'.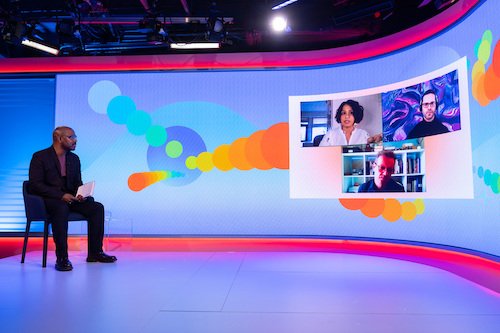 Climate change, fuel and food
Our panel discussions tackled the key global challenges of our time and the role of data:
'Food Security: Recipe for life (may contain data)' looked at how data is being used to achieve food security, particularly in agricultural communities in the Global South.
'Working with data to address societal challenges: The twin crisis of food and fuel poverty' explored how researchers and policymakers are looking at how data can help to beat the challenges of rising costs and uncertain supply chains. This coincided with the ODI analysis, published on the day of the Summit, that reveals that young adults and high occupancy homes are at the greatest risk of fuel poverty.
'Invest in data to invest in nature: Data needs for environmental accounting' looked at what it means to put nature 'on the balance sheet'.
'Data and Climate Change: Why every business needs a data strategy to achieve net zero' explored the hypothesis that linking sustainability to data is essential if businesses are to thrive in future.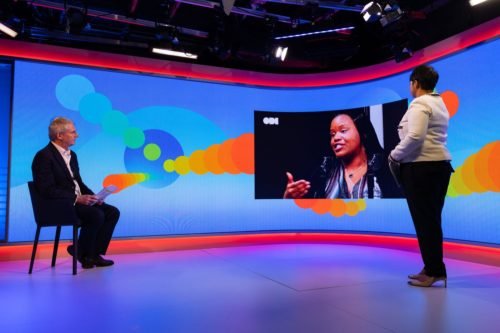 Health data: opportunities and challenges
Health data is a subject that has pervaded data discussions over the past 10 years, with a discernible shift in attitudes towards health data, particularly during the pandemic. A panel discussion on 'Saving lives with data: innovation in healthcare' explored how data has the potential to revolutionise healthcare, but that there are challenges around privacy and ethics. A roundtable, 'Data in the health sector: Can we stop disease before it happens?' further looked at how to integrate health data in a safe, secure and ethical manner.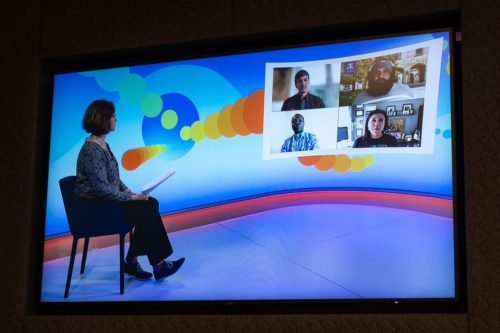 Experimentalist and the Fourth Industrial Revolution
Audrey Tang, Digital Minister of Taiwan, is rewriting the source code of Taiwanese democracy as the head of a brand new Ministry of Digital Affairs. She joined the ODI's Head of Public Policy, Dr Milly Zimeta, to discuss how governments can adapt to the digital age – the Fourth Industrial Revolution – and how open data, public participation and sharing of real-time data are being used in policymaking in Taiwan. On the day of the Summit, the ODI published its final report on its international policy project 'Experimentalism and the Fourth Industrial Revolution', which explores how policymakers can respond to this era of widespread automation of industry, made possible by the greater availability of data and innovations in the use of data.