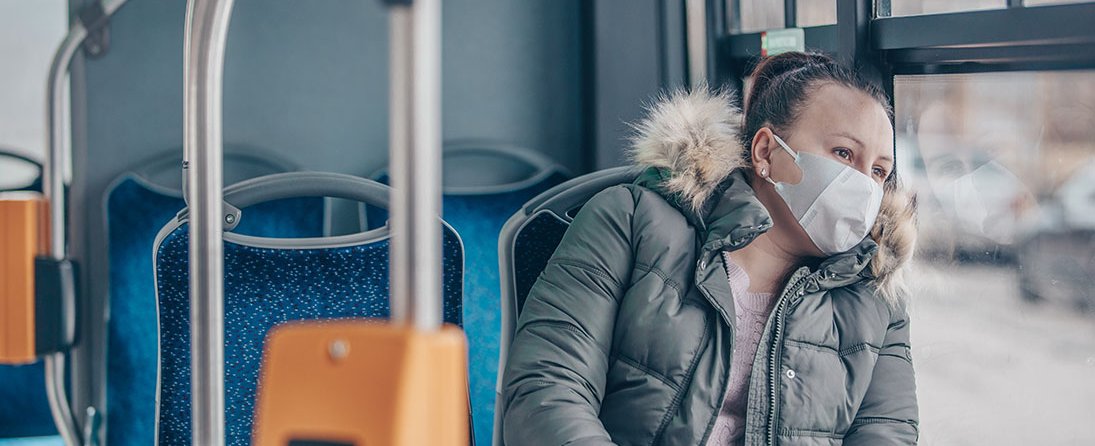 Ben Snaith, a researcher at the ODI, looks back at what's changed since our first blog on how mobility data was being used during the Covid-19 pandemic, and shares how we're funding an exciting project to look into mobility data sharing between the public and private sector for Covid-19. 
At the ODI we are just wrapping up our brief look into how mobility is being used during the Covid-19 pandemic, in which we published a blog post and personas of mobility data users.
Here's happened since we published our first blog, and some progress that has occurred in the mobility data space.
Increased use of private sector data
The private sector manages data that can be useful to those in the public sector and beyond. During the pandemic, some private sector companies have enabled access to this data which has brought wider value than if they had restricted access to it.
In particular, many mobile phone companies are releasing data for free or low fees. Europe, for example, has witnessed 'positive trends towards public private coordination in the mobility ecosystem leading up to the COVID-19 crisis' such as when 14 Mobile Network Operators in 19 EU Member States and Norway provided their data to the Joint Research Centre in order to understand virus spread and containment. There are also many cities and countries using data provided by the likes of Vodafone, Three, and Telefonica.
Other data collectors, such as Strava, have noticed a need for the sharing of more data. For example, Strava Metro has just been made free to cities in order to boost cycling - albeit with some potentially restrictive re-use terms.
More research into the effectiveness of mobility data
The world of academia and research has been rampant with articles written about what we can learn from mobility data, for example about the regional effects of different lockdowns and movement restrictions.
In the UK, Centre for Cities have continued their research using footfall data to monitor High Street Recovery, and have found that there is a disparity 'with major cities nowhere near initial levels, whereas seaside towns are busier than ever before. Suggests that smaller cities bounced back quicker.' Wellcome research has demonstrated a "highly synchronised" reduction in mobility across the UK following the Prime Minister's announcement of lockdowns. In the US, data has been used to demonstrate, contrary to reports, 'there is little support for the dramatic claims that people are fleeing cities writ large'.
Further backing up the idea that mobility data is useful during the pandemic, researchers from the Barcelona Supercomputing Center have published a study based on mobility data from Google and Facebook at the peak of the COVID-19 pandemic, to demonstrate how this can be a sound source of information for epidemiological and socioeconomic analyses.
Experimenting
The use of mobility and location-based data can raise justified privacy and ethics concerns, perhaps demonstrated best by the recent X-Mode scandal detailing 'How the U.S. Military Buys Location Data from Ordinary Apps.' To mitigate some of these potential harms, Projects by If have put together a series of prototypes about using privacy preserving techniques in order to use mobility data safely, for transport authorities and for mobility providers.
Next steps
Initiatives to share data between the public and private sector seem to have increased in volume during the pandemic. But there needs to be more research into their successes and challenges. There is variety in this area, with, for example, some mobile phone operators charging large fees for access to their datasets while some are offering it to researchers at cost.
Following our call for research proposals, we are delighted to announce that we have awarded funding to a joint proposal from Cuebiq and The GovLab who are going to be doing some work looking into mobility data sharing between the public and private sector for Covid-19. The primary questions of focus will be to explore how mobility data has been shared between organisations in the private and public sectors, during the Covid-19 pandemic. What are the success stories? Where has this failed? What are the barriers? What tangible effects or impacts have there been from sharing, or not sharing, between the public and private sectors? What decision-making has been made possible from these sectors successfully sharing their mobility data?
We are delighted that Cuebiq and the GovLab are going to be continuing our research into the value of mobility data in responding to the Covid-19 pandemic and look forward to sharing their work.
Other developments in this space
This is just a taste for the developments in this space, there is still loads going on, for example:
Although the ODI's work in this space is ending, I will continue to add new highlights on my Diigo board.