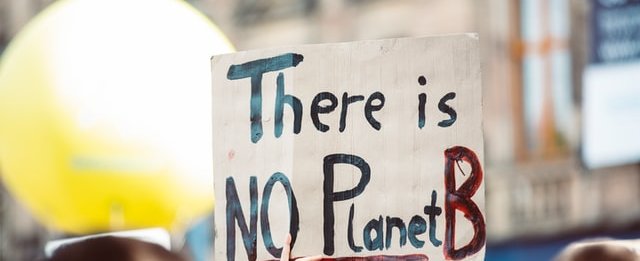 The Data Institutions Register is a curated, living repository of data institutions from around the world. With funding from Humanity United, we're carrying out three research sprints to explore data institutions in new areas and increase the diversity of the organisations in the register. Our first sprint focused on supply chains and labour rights, and in this blogpost we reflect on our second sprint, which focused on climate action.
Data has become central to environmental movements, and as the UK hosts the 26th UN Climate Change Conference (COP26) in Glasgow, the fight against climate change has never been as urgent as it is now. For our second research sprint to populate the Data Institutions Register, we undertook research to explore the scale, breadth and variation of organisations involved in stewarding data to tackle the climate crisis.
Notable additions to the register
The Data Institutions Register already includes data institutions working in the climate domain, such as OpenSC and the Environment Agency. Through this research sprint, we have come across 30 further data institutions that play a role in unlocking the value of climate data while also safeguarding against its misuse. We identified three broad categories of data institutions (although these categories are not exhaustive, and in reality some organisations may straddle all three): 
Bottom-up or consumer-focused initiatives for data collection, use and sharing. For example, citizen science projects such as Breathe.Moscow or iNaturalist equip citizens to collect data on biodiversity, waste and pollution.
For-profit startups utilising high-tech 'solutions' to measure, monitor and mitigate climate issues. Organisations such as Planet and Ellipses Earth have received significant venture capital funding to focus on increasing efficiency, monitoring supply chains and tracking natural disasters.
Historic institutions such as government departments, not-for-profits and charities. We found organisations such as the Forestry Commission or Wetlands International that focus on systems change, and climate initiatives such as FrozenArk.
You can find out more about these data institutions and others that we found by filtering the Data Institutions Register using the 'Sprint #2: Climate' view on the left-hand side of the page.
What have we learned?
Not all data stewardship to address climate issues requires cutting edge technology.
For each of the types of data institutions we came across, the use and scale of the data and technology varied greatly – from attempts to deploy artificial intelligence, machine learning and satellite technology for imaging, to 'older' or lower fidelity technology like portals, sensors, and even asking citizens to partake in manual surveys and counting.
We found that there is no one-size-fits-all approach and sometimes the lower-tech solutions may be more cost effective (and environmentally friendly!), or match the needs of the project better. On the other hand, technology like satellites or machine learning brings a scale and depth to data collection that lower fidelity options can't match. Ultimately, it depends on the specific issue and approach as to what needs to be used to collect, manage and share climate data – there's no silver bullet technology here.
The stewardship of data requires energy.
A conflict we encountered is that data processing can address – but also contribute to – climate change. Current estimates suggest that data centres around the world use 1% of the world's energy to function, and this is likely to rise in the future as the use of data grows. 
Although it's difficult to assess from afar, we think the negative climate impacts of the data stewardship undertaken by most of the organisations we found in this research are low. We are wary, though, of the application of blockchain or distributed ledger technologies to tackle climate issues, given its energy intensivity – the mining of bitcoin has the equivalent annual carbon footprint of Argentina. In the future, we would be interested in exploring ways to more critically assess the returns from the stewardship of climate data versus its energy usage.
Conclusion
Overall, it is fantastic to encounter such a variety of data institutions, working across many different sectors trying to address various climate-related challenges. We suspect that many of these solutions could be merged, reproduced or replicated across different challenges. For example, The Big Butterfly Count, a community project to count butterflies in the UK, could be expanded to count all types of flora and fauna around the world. Carbon Disclosure Project, a disclosure system for organisations to track their environmental impact, could be copied over to other sectors, for example to the finance sector to disclose investments with a negative carbon impact.
We will keep looking out for interesting examples of climate data institutions to add to the register and we're always open to suggestions – you can submit examples here.
Our next research sprint will be focusing on different forms of data stewardship, such as data co-ops, data trusts and data unions. If you are aware of any examples you'd like us to include, please add them to the community suggestions form, or email us. We will be publishing a blogpost about our findings from this next sprint in December.