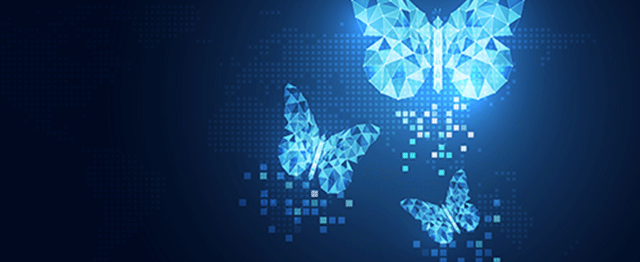 We are developing a Data Ethics Maturity Model – building on our work with Consequential, the Data Ethics Canvas, and the Open Data Maturity Model – to highlight organisations' maturity in terms of embedding data ethics, and to help strengthen those profiles
Here at the Open Data Institute (ODI), one of the main focal points of the last few years has been ethical and equitable use of data and how people and organisations view and understand what exactly 'data ethics' as a discipline is.
At the ODI, we advocate for and support putting in place practices that ensure the way data is collected and used is trustworthy and just. Building ethical considerations into how data is accessed, used and shared is integral to building this trust.
Over the last four years, the ODI has invested time and resources to help people and organisations understand the importance of data ethics, and how they can consider data ethics as part of their projects.
We define data ethics as:
A branch of ethics that evaluates data practices with the potential to both create trustworthy and positive impacts, and also adversely impact on people and society – in all branches of data collection, sharing and use
The Data Ethics Canvas and beyond
The ODI has previously explored data ethics with the Data Ethics Canvas, a tool that can be used at any point in organisation-wide data governance, projects or programmes to help consider how to make data ethics a central tenant in these activities.
The canvas prompts users to think about data ethics, questioning what could be improved and how to build in ethical considerations into the sourcing, transformation, impact and use of the data. The ODI has run training events (online and in person) with several organisations to help them consider how data ethics could be enhanced , and the canvas itself has been refined based on feedback and user research. The ODI also stewards Consequence Scanning – a dedicated time and process to consider the implications of technology and product development – one of the key aspects of ethical data practices.
We also ran a research project with Consequential, which revealed that while there is a general acceptance that automation and large-scale analysis was becoming an increasingly important part of society, the ethics surrounding the data which underpins this is still not a central consideration of many organisations or projects. One of the key findings is that while there are some  data-ethics champions, getting engagement across all levels is a significant challenge.
Maturity models
We have been helping organisations embed ethical data practices by providing support, guidance and resources to make data ethics a central part of a trustworthy data ecosystem. We have built on the work carried by Consequential and our experiences with the Data Ethics Canvas and the Open Data Maturity Model, to review organisations' position in terms of embedding data ethics into every part of their processes.
Since September, we have been developing a Data Ethics Maturity Model which aims to profile the maturity of an organisation's ethical data practices, and how that profile could be strengthened.
This model is designed to help organisations to assess and benchmark how well embedded ethical data practices are. We hope this tool will support organisations in moving from a thinking about data ethics on an ad hoc basis in projects to being integrated into the fabric of an organisation.
The main themes of the Data Ethics Maturity Model include:
Governance
Skills and knowledge
Data management
Finance
Customer requirements
Legal considerations
We believe that organisations can provide assurance that they are trustworthy by assessing, building and demonstrating ethical data practices. We are aiming to test our model and wider findings with users from mid-October, and we're interested in hearing from you to make any products we develop in this area of work the best they can be.
Get involved
We would like to hear from you around your challenges in embedding data ethics, and the biggest areas you'd like support with. 
We're interested in the range of areas we could help: from providing bespoke advice and developing tools; to demystifying technical terms or helping you navigate the best approach for your organisation. 
We are also looking for organisations to test our Data Ethics Maturity Model, so this could be a great chance to get a free assessment, and help us make the model better!
If you are interested in sharing your thoughts, helping test the model, or want to find out more about our work on embedding ethical data practices, please get in touch.