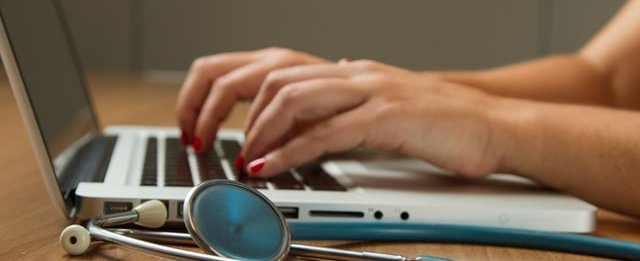 As part of our partnership with Roche, the Open Data Institute (ODI) has been working to create materials to support healthcare leaders and professionals in accessing, using and sharing data in responsible, ethical and equitable ways. Today we are launching our new playbook 'Health data governance: a playbook for non-technical leaders'. Data has long held great potential to be used to address societal and economic health challenges. Most recently, the Covid-19 pandemic has presented the health sector with a challenge of global proportions, where data has had to play, and will continue to play, a pivotal role in helping us to make better decisions for the benefit of society. In any such scenario, access to, and use of, health data are integral. We know from our recent research that patients, projects and organisations stewarding health data can find it hard to see the benefits of data sharing. Trust across the health-data ecosystem is often lacking and the willingness to share data, as a result of this, is low.  To address these challenges, those innovating with health data need support to use data in trustworthy ways, while minimising harm to the individuals or communities the data is about. They also need to be able to demonstrate that they are doing this.
Who should use the playbook?
This playbook is aimed at non-technical leaders who need to manage a data project; and at those who need to strengthen their understanding of data governance as part of their role.  It is suitable for those designing a new project, and those delivering existing projects. Specifically the playbook should help:
improve understanding of data governance as a concept and its relevance in a healthcare
support early conversations between people and organisations to negotiate access, use and sharing of health data
review existing approaches to data governance.
How to use this playbook?
This playbook is made up of four main sections:
Accessing data: Provides an overview of the role of data governance in increasing access to data within health-data ecosystems. It offers practical guidance on how to implement a data governance framework and how to enlist the support of others to build and demonstrate trust in access to health data.
Using data: Provides guidance on how to ensure data is usable,  including real-world case studies that illustrate how good data governance practices can support data interoperability across systems, countries and borders.
Sharing data: Provides guidance on considering the legal and social norms related to sharing data across different jurisdictions. It also includes practical guidance to support decisions on how to share data, how to avoid harmful impacts to personal data and the types of agreements and licences available to share data.
Communicating the value of data governance: Includes materials to aid communication including a slide deck to support anyone who needs to convey key concepts.
Accessing the playbook
Access the playbook here and the accompanying slide deck here. 
Get involved
We will continue to add to and enhance the playbook and slides in the coming weeks. We want to make this set of resources practical and relevant for healthcare professionals, so that they are able to access, use and share data for the benefit of the health sector and society.  Let us know if you would like to help test the playbook content.