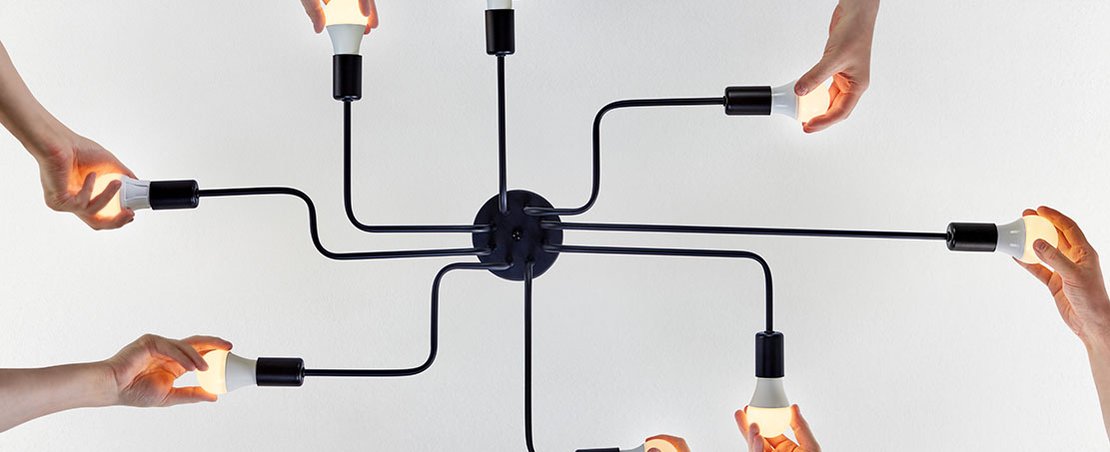 As part of an R&D project exploring how to increase access to data while retaining trust, our User Researcher Lisa Perez spoke to businesses to understand the challenges they face in data sharing, and explore how they can be better supported. Lisa reflects on her findings
New businesses and technologies need easy and secure access to data to thrive. There are various options for making data available – some tried and tested, some new – but businesses and public sector organisations find it difficult to know what's available and which options to choose for their particular business model.
In July 2018 we interviewed people who have expert knowledge of data sharing practices in specific industries. We wanted to understand the challenges organisations face when sharing data, sharing models in use and new models being proposed. We conducted remote interviews with individuals in the extractives industry (ie oil and gas), fintech, transport, healthcare, and environmental sectors. The purpose of the research was to identify sectors and problems which the ODI could work on for maximum impact.
The five sectors varied considerably in the degree to which data was shared and in the willingness to share more. For example, the healthcare sector is privacy-focussed with significant concerns about highly-personal data. Conversely, the transport industry has many demonstrated success stories and a general recognition of the value of opening data.
Despite differences, the sectors shared some similar challenges:
Data discovery
There is hardly any structured data available
Interviewees experienced challenges in finding relevant data, particularly when only limited data is shared or made public and when data is published in unstructured and inconsistent formats in disperse locations.
Data control and access
Who's going to get the value?
The need to resolve issues of data control and access among multiple competing stakeholders was seen as a barrier to sharing. In the automotive industry, it's not clear who should control data generated by modern automobiles. Similarly, in the extractives industry, there are differing views on who controls or has access to data about deposits and reserves – the government, the extraction company, the public, or international bodies.
Resolving these issues may require an unaccustomed degree of collaboration among otherwise competing parties and a shift of organisational or industry culture may be required before any technical solution can be effective.
ODI CEO Jeni Tennison talks about this issue in a recent paper for the UK Centre for Data Ethics.
Trust
There's significant Problems on the PSD2 regulation when it comes to trust, because of the way the payment services regulation and payment service directive was written
Trust in data quality is dependent, in part, on the credibility of its source. This is particularly important in extractives where trust is low throughout the sector. Both extractive companies and some governments are assumed to be acting in their own interests rather than the public interest.
Transport for London successfully gained consumer trust for the Oyster card system by solving customer problems quickly and issuing refunds instantly where needed, thus increasing customer willingness to allow TfL access to individual journey and payment data. Conversely, The NHS rush to share data without robust data governance in the care.data programme resulted in their losing trust among healthcare providers and patients.
Our work on data trusts is exploring a new approach to see if it will help tackle this challenge.
Transparency
People own the resources, they should know about what their governments do...  so that they can hold both companies and their governments accountable
Transparency is often opposed by those who feel they or their organisation will be seen negatively if data is released. This issue crosses sectors, from government resource departments unused to detailed public scrutiny to NHS GPs concerned about the use of league tables.
Business cases
We're destroying traditional business models and creating new ones at the same time and that is not straightforward or easy
Many organisations lack knowledge of business models that would support greater degrees of data sharing. One interviewee felt that in the rapidly-evolving transport sector there aren't enough successful examples to overcome the reservations of risk-averse managers. Examples can take time to develop and must be shared for the industry to learn from the experience of others.
Personal data
If you're doing something on population-level, consent just would not be feasible
Many organisations and sectors struggle with how to make effective legal use of personally-identifiable data. Anonymisation, in particular, is both a technical and a cultural issue. Data publishers and decision makers may not understand the anonymisation spectrum or feel sufficiently informed to design or make decisions about data aggregation or anonymisation processes.
Solutions
Examples from ATMs and mobile phone networks in the past have shown how organisations can share data in order to make these systems work for customers and grow the market. Legislation and government policy that requires or enables data sharing will have an effect, as will further education and examples addressing questions of anonymisation and aggregation and the data sharing spectrum
Long-term stakeholder engagement to enable culture change was seen interviewees as essential to increased data sharing in healthcare and lessons learned in this sector could prove useful to other sectors. Accountability and data governance needs to be developed together with stakeholders to ensure it works for all.
For more examples by sector, read the full summary of our interviews.