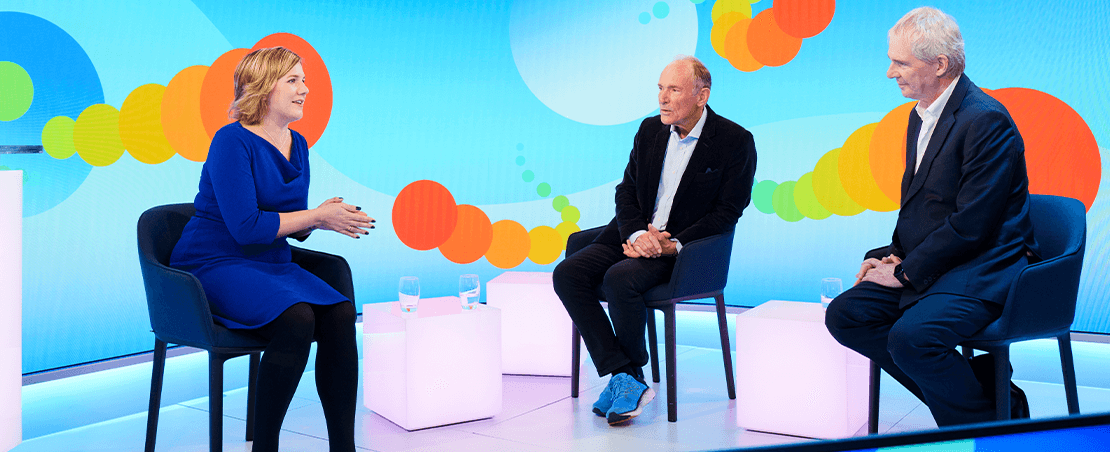 The ODI Summit on the 7 November brought together speakers from around the world, discussing how AI can be furthered across every industry while protecting the rights of the group at the centre of any change - humans.
State of the Data Nation
This is a unique opportunity to see the ODI's co-founders Sir Tim Berners-Lee, inventor of the world wide web, and Sir Nigel Shadbolt, one of the world's foremost experts in AI, live on stage together. Joined by Charlotte Jee, News Editor at MIT Technology Review, they discussed how AI can take us forward and change the future of work, while keeping in mind the people who will be impacted by this technological change.
Keynote from Linda Bonyo
Linda is the Founder & CEO of Lawyers Hub and the Director of Africa Law Tech. Linda's talk explores how we can join the dots across the sectors and achieve a united approach to ensure that humanity wins out in the arms race of AI.
Data Changemakers
This year, we invited inspiring young data changemakers from Kenya, India, Korea, Uganda, and Nigeria, all of whom are making a difference in their communities. Hear their stories of how they use data to change lives.
You can find more from our Data Changemakers here.