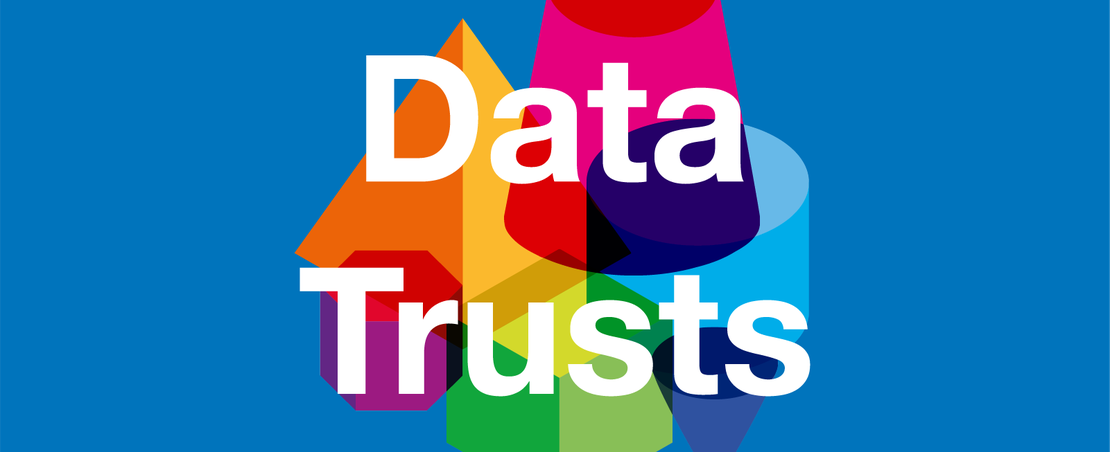 Data trusts could be a useful way of increasing access to data while retaining trust, says our latest report
To realise the potential benefits of data for our societies and economies we need trustworthy data stewardship. We need to establish different approaches to deciding who should have access to data, for what purposes and to whose benefit, and make it easier for more people to adopt them. Data trusts are one approach to data stewardship.
We've been researching the opportunities and challenges of developing a data trust – a legal structure that provides independent stewardship of data. We have published a data trust lifecycle and a list of recommendations for people and organisations funding them, exploring them, or requesting access to them.
In 2018, the ODI joined forces with the Office for Artificial Intelligence and Innovate UK to assess data trusts as a potential approach to increasing trust and access to data. This followed the 2017 Independent review of AI for the UK government, which recommended the exploration of data trusts.
Data trusts are not legal trusts but they take what we have learnt from them. Trustees take on responsibility to make decisions about the data, along with some liabilities, to support the data trust to achieve its purpose.
Read our summary report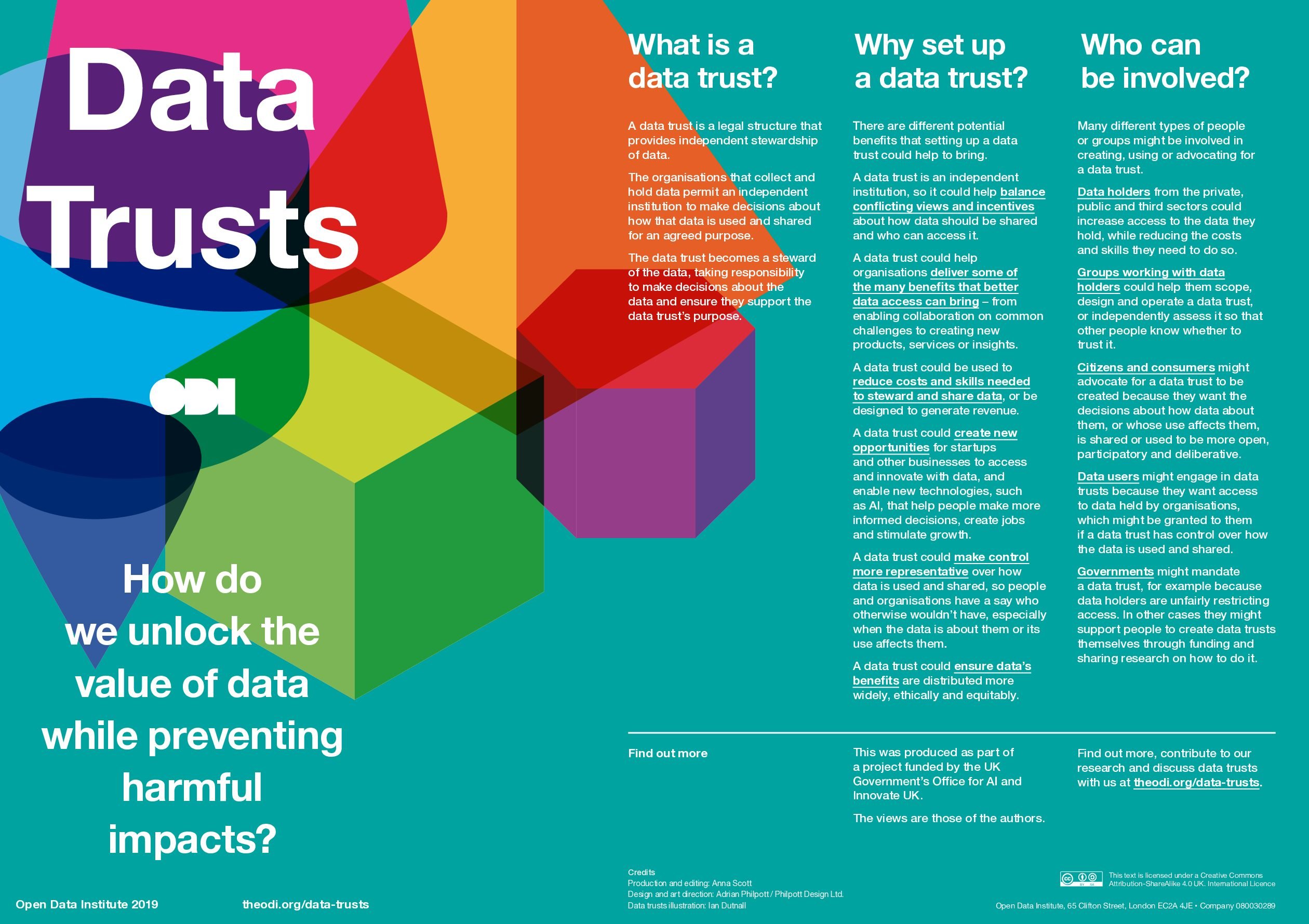 Looking to share data?
Data trusts are only one way to do it. Take a look at data institutions to find other ways to share data in a trustworthy way .
Get involved