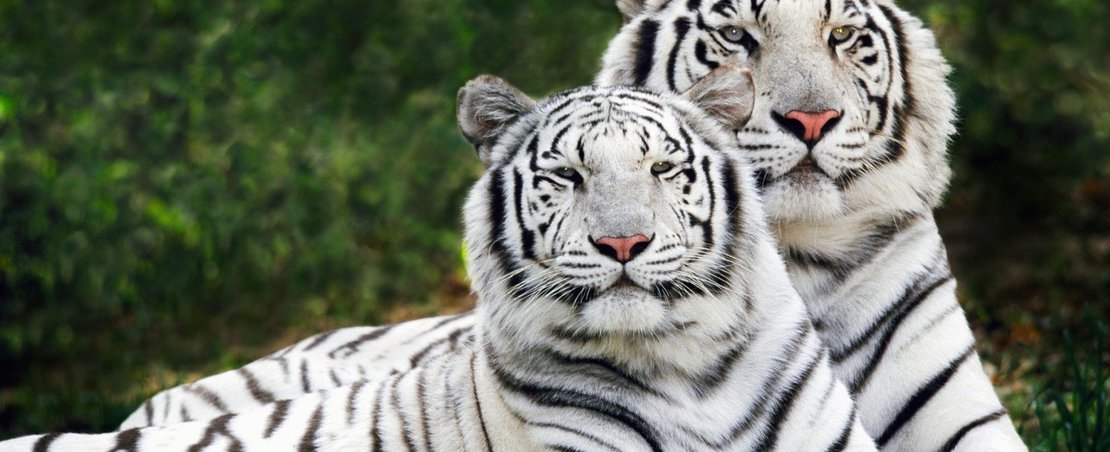 The ODI and the Office for AI are partnering to explore how data trusts could help to solve environmental, societal and industry challenges by enabling increased access to data while retaining trust
By Peter Wells, with contributions from Anna Scott and Helen Desmond 
Sustainability issues are set to take unprecedented global prominence this year. With the Global Risks Report 2019 warning that environmental policy failures would be amongst our gravest threats, speakers at Davos, from politicians to activists, passionately called for innovative, effective ways to address our global problems, from overhauling food systems to preserving rainforests and biodiversity.
Today the Culture Secretary Jeremy Wright has announced two new projects at Responsible Tech 2019: The New Normal, an event hosted by Doteveryone. These projects will explore a novel data model to address two sustainability issues: the illegal wildlife trade and global food waste.
The first of their kind in the UK – alongside a third addressing city challenges – the pilots will be led by the ODI and the Office for AI (OAI) to explore 'data trusts' – legal structures that give independent, third-party stewardship of data.
How do data trusts work?
Data trusts work by allowing people or organisations to give some control over data to a new institution, or 'trust', so it can be used to create benefits for themselves or others, or both.
The ODI first explored data trusts in its innovation programme, funded by Innovate UK. The ODI and OAI are now working with partners to explore whether data trusts can help address specific industry, societal and environmental challenges by enabling increased access to data while retaining trust.
The aim for the first stage of work will be to develop a blueprint for a data trust by early spring and make recommendations for what they could develop into.
Tackling the illegal wildlife trade
One of the new pilots aims to help reduce illegal wildlife trade by making wildlife data from across the world more accessible.
This pilot will explore data from those working in the wildlife community, specifically data which has the potential to help end the illegal wildlife trade. Working with experts in conservationism and tech from WILDLABS, the pilot will focus initially on two areas where the sharing of data within a data trust could be used to help with machine learning and AI. One element of the pilot will look at whether image data of endangered species can be made more accessible and used to train recognition algorithms for border officials, helping them to identify illegal animals and animal products.
Second, the project will look at image and acoustic data that could identify animals or people moving through protected areas to see whether we can increase access while protecting privacy. Algorithms within remotely placed acoustic sensors could be trained to detect gunshots fired in protected areas, or illegal fishing vessels coming into protected waters, for example.
"AI has the potential to revolutionise wildlife conservation and strengthen the technological tools needed to end wildlife crime," Sophie Maxwell from WILDLABS Tech Hub said.
"In order to harness this opportunity, however, we need to be able to distribute large-scale, well-curated datasets to machine learning experts. WILDLABS partners are very excited about collaborating with the ODI and Office for AI to deliver simple mechanisms that make it easy and safe for the conservation community to share data. It's collaborative efforts like this that will help us save threatened species around the world."
Reducing global food waste
The other new pilot will look at how food data – particularly data on the nature of food waste and where it ends up – to help people track and measure food waste in supply chains.
Food loss and waste costs $940bn each year. Understanding how much food is wasted helps policymakers and regulators make informed decisions, and reducing food waste saves manufacturers and retailers money, while lowering greenhouse gas emissions.
The ODI and OAI will work with WRAP, a nonprofit that works with governments, businesses and citizens to help source and use resources sustainably.
Improving city services
In the existing pilot addressing city challenges, the ODI is working with The Royal Borough of Greenwich and the Greater London Authority to look at whether data collected through the Sharing Cities Programme could be made available in a data trust to bring about benefits for citizens. The data could be about energy consumption, collected by sensors and devices in buildings, or about parking spaces and charging bays for electric vehicles, which would inform products and services that citizens can use as they navigate their cities.
This pilot is being run as part of the ODI's innovation programme, funded by Innovate UK.
"Increasing access to data can help people, communities and organisations make better and more timely decisions, such as which energy supplier to use, the route a bus should take, or whether to invest in creating a new product,' Jeni Tennison, CEO at the ODI said.
"But the people and organisations that have data, use it, and are affected by its use need to trust that it is stewarded well, and shared equitably for agreed purposes.
"Data trusts are one potential way to increase sharing of data, and unlock more social and economic benefits from data, while protecting other interests such as people's privacy, corporate confidentiality or – as in the pilot we're doing on data about endangered animals –  our environment.
"The ODI is also looking at other approaches to increased access to data, including data sharing models such as those adopted by the European innovation programme Data Pitch, where large organisations share data with startups in order to fuel innovation and answer specific challenges."
What's next?
The ODI and its partners will continue to share learnings from these pilots as we progress.
As well as helping each pilot tackle their problems, we will develop a general set of recommendations and guides to data trusts that can be used by other people.
If you want to follow our progress, the easiest way is to sign up to our newsletter. If you would like help with increasing access to data while retaining trust, then get in touch.
Photo: By Jack Fiallos on Flickr