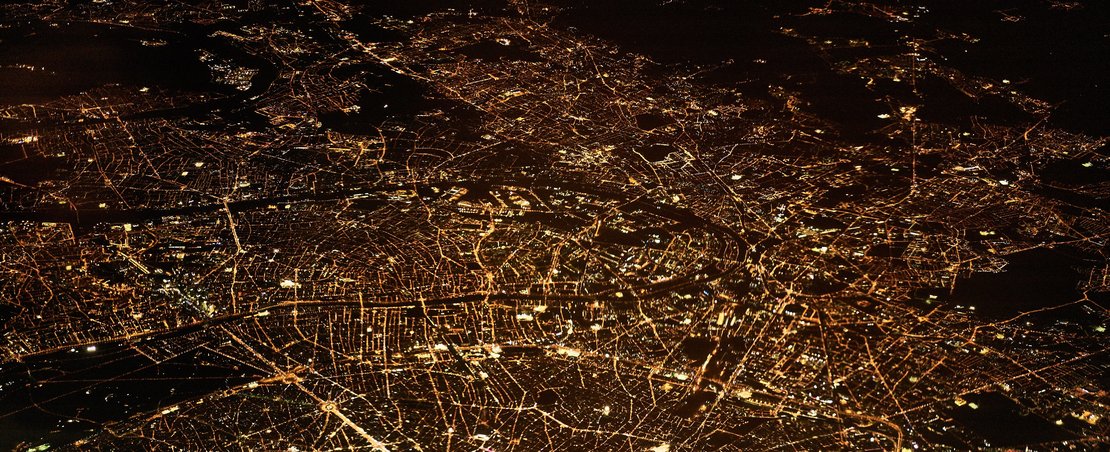 Background
The growing availability of data is creating new markets, new products, new services and new digital technologies. These innovations and opportunities also come with new potential risks and harms, and potentially new shifts in societal structures or the social contract between government and communities. But the evidence base that local, national and transnational bodies can draw on can be uneven in quality, or highly contextual, because of the novelty of the data or the use-cases. This presents new opportunities and challenges for those responsible for data policy or data practice. It also gives rise to new needs for innovation in their decision-making.
Our project
Our international policy project, 'Experimentalism and the Fourth Industrial Revolution', explored how data policymakers and data practitioners can work in more innovative and experimental ways to adapt to the fast-moving societal and economic challenges and opportunities of new data availability and digital technologies.
Our focus was on the role of data and digital technologies in transforming communities and markets. This aligns with national priorities in many countries around skills, jobs, and sustainable supply chains, which have been core to previous Industrial Revolutions; and also with global Sustainable Development Goals around education, work, and climate action.
The project ran from Spring 2021 to Summer 2022 in three parts, reflecting the three stages of traditional policy-making:
Part 1 (agenda-setting) explored new parameters in data policy and practice;
Part 2 (implementation) explored opportunities for innovation and experimentation;
Part 3 (assessment) explored innovation and experimentation in evaluation.
'Fourth Industrial Revolution' is a contested term. Inspired by literary theorist Fredric Jameson's idea that science fiction is the genre of utopia and dystopia, we named our international workstreams after science fiction writers:
The Isaac Asimov workstream explored post-Brexit UK as a data and digital pioneer
The Ursula Le Guin workstream centred minorities in the Global North as transnational data and digital trailblazers
The Octavia Butler workstream centred the Global South as global data and digital pioneer
Our findings
We worked with 18 partner organisations across domains and sectors to bring together around 250 international experts to discuss new frontiers in data policy and practice over 9 roundtables.
Throughout the project, we published audio-clips from the roundtables, roundtable summary notes, and topic resource guides:
Isaac Asimov workstream (Part 1, Part 2 and Part 3) in partnership with Office for National Statistics (ONS), the Behavioural Data Science Group at the Alan Turing Institute, The GovLab, the Open Government Partnership (OGP) Local, the Innovation Growth Lab (IGL) by Nesta and the Policy Institute at King's College London;
Ursula Le Guin workstream (Part 1, Part 2 and Part 3) in partnership with the Leverhulme Centre for the Future of Intelligence (CFI) at the University of Cambridge, the Center for Responsible AI at NYU, Data & Society, the Science Policy Research Unit (SPRU) at the University of Sussex, Latinx In AI and the Good Systems grand challenge at the University of Texas at Austin;
Octavia Butler workstream (Part 1, Part 2 and Part 3) in partnership with The Future of Sustainable Data Alliance (FoSDA),  Delta 8.7, Digital Public Goods Alliance (DPGA), the Institute for Humanities in Africa (HUMA) at the University of Cape Town, the Centre for Intellectual Property and Information Technology Law (CIPIT) at Strathmore University and the network Tierra Común.
In Winter 2022 we published a final report from the project and launched it at ODI Summit 2022 in a fireside chat with Taiwan's Digital Minister, Audrey Tang.
Get involved
We've published all our project resources as living documents that you can comment on and contribute to – do explore the audio playlists, roundtable summary notes and resource guides, and project report.
We're creating a community of data policymakers and data practitioners around this project. If you'd like to stay informed about the project and/or maybe get involved as a project partner or collaborator then we'd love to hear from you! You can let us know via this short contact form below, or contact the team on [email protected]
Project partners