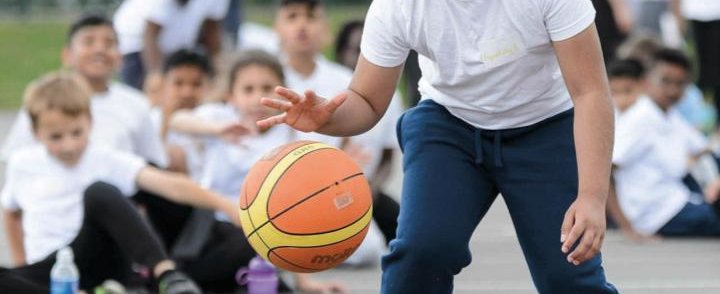 – Updated February 2023 –
Case study in summary: OpenActive – open data to improve health and deliver savings
Low levels of physical activity are one of the biggest public health challenges faced by the UK. It causes an estimated 37,000 premature deaths annually and costs the UK economy around £20 billion per year.
As a valued partner to Sport England since 2016, the ODI developed OpenActive – encouraging sports providers to publish their data openly, and providing standards to ensure data is trustworthy, high quality and interoperable.
500k+ opportunities are published a month, covering 1,300+ locations across the UK.
Frontier Economics' impact assessment of the initiative predicts that OpenActive will generate up to £20 million in increased productivity every year by making it easier for people to find and take part in activities, improving their overall health and wellbeing.
The ODI team working on OpenActive is exploring policy challenges around health and wellbeing, data and digital strategies and the economy — as outlined in Sport England's Uniting the Movement strategy.
Case study in detail
The brief
Sport England is an arms-length body responsible for developing grassroots sports and increasing activity across England. In its 2020-21 Active Lives report, research shows that adults aren't active enough – at any one time, around 28% of over 18s in England are inactive – that is, they do less than 30 minutes of physical activity per week. A significant barrier to activity is a lack of clear information online about what activities are available – according to 2019 research, one fifth of adults have been put off doing fitness and sport activities because it was too difficult to find or book them online. Sport England initially tried to address this problem through a partnership with ukactive which aimed to create a national activity finder, Spogo, but they realised that a one-size fits all solution wasn't the best approach. Several startups were working on solutions that used open data. Sport England recognised the potential of this approach, but needed support to deliver it. 
Our response
The Open Data Institute (ODI) worked to develop OpenActive – a community-led initiative to get more people active using open data. Through OpenActive, the ODI brought expertise and experience which enabled it to promote the value of open data within the sector. The ODI's independence brought with it a unique advantage to encourage collaboration in a competitive sector.  The ODI's activities in developing the OpenActive initiative included: 
Increasing understanding of what open data is in the sector through eLearning and its Open Data in a Day course
Encouraging activity providers to publish the data they hold openly
Developing a data standard to ensure that published data is high quality, trustworthy and interoperable
Building consumer confidence and user experience by developing booking standards
Incubating startups to encourage innovative solutions using the published data
Due to the Covid-19 pandemic – and its significant impact on inactivity – we expanded the OpenActive standards to also include virtual sessions, so that the public can see whether an activity is in-person, online or both.
Impact
Our work with OpenActive helped to start change in a slow-moving sector. Data from February 2022 shows over 600,000 sessions are published monthly by almost 70 organisations. In 2019, an external impact assessment of the OpenActive data standards estimated that the standards could help avoid up to 110 premature deaths per year, save up to £3 million per year in health costs and generate up to a £20 million per year increase in productivity. Individual organisations also benefit from the increased access to data. In 2020, one case study found that leisure operator Everyone Active – which provides physical activities like gym classes and swimming lessons – gained almost 11,500 customers at its facilities (36% of whom had never used an Everyone Active service before) from its partnership with a data aggregator. Using open data about outdoor activities also helped Ordnance Survey meet the needs of a wider group of people as part of their Get Outside campaign. The success of the OpenActive initiative has meant we are now embarking on a new phase with Sport England, where we are focusing on making our standards easier to implement, and so accessible to a wider range of organisations serving a wider variety of use cases. In particular, we anticipate serving a wider variety of public health and social prescribing use cases, and helping communities and marginalised groups within them stay fit, healthy, and mobile. 
The ODI team has a wealth of expertise, particularly on the technical aspects to collaboratively create and maintain open data standards and tooling. The team has worked hard to help improve the sector's understanding of what open data is, through developing e-learning and courses, as well as helped partners to explore how this open data could benefit the sector.
– Allison Savich, Strategic Lead for Innovation & Digital
Want to know more about how we can help your organisation to unlock the value of data and transform your sector? Get in touch with the ODI team
EXPLORE