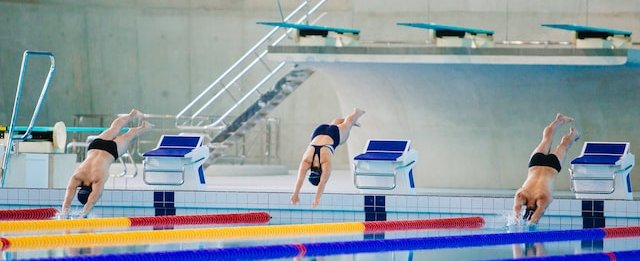 The OpenActive Steering Committee plays an important role in the OpenActive initiative. The initiative aims to create the conditions to shift the sport and physical activity sector from data fragmentation to data standardisation, to get more people physically active. The Steering Committee plays a role in this by informing the strategic direction and governance structure of the initiative, ensuring that the data infrastructure created is easy to be used by anyone wishing to support people in their local communities to become or stay active.
As we move into the new year, we welcome new members to the committee as they take up the role for the coming 12 months.
Before introducing them, we'd like to thank Jade Cation (London Sport), Jamie Foale (Playfinder/Bookteq), Nick Evans (imin), Ben Beevers (Everyone Active) and Louise Burke (Open Data Institute) for their hard work and dedication as they stand down. There are now 1.5 million opportunities for sport and activity using OpenActive standard, from abseiling to Zumba classes, at over 1,300 locations around the UK, including over 140,000 available for free. There are 222 live data feeds, from major leisure centre operators, facility owners, clubs, and national governing bodies for individual sports, booking systems and data publishing platforms. All of this fantastic progress would not have been possible without the guidance and leadership of the individuals on the Steering Committee, and we thank them for their commitment and passion to get the initiative to this stage.
Joining the Steering Committee for 2023 are Lisa Allen (Open Data Institute), James Cutler (Locatum), Nishal Desai (imin), Anne Errock (MCRactive), Rosalind Goodfellow (Geospatial Commission), Barry Lloyd (ParalympicsGB), and Eugene Minogue.
Allison Savich (Sport England), Charlie Merrett-Clarke (Playfinder/Bookteq) and Tom Withers (Jonas Software) remain on the Steering Committee from last year. You can find out more about each member on the OpenActive website, and on our LinkedIn page.
We are very excited about the coming year for OpenActive and look forward to working with our Steering Committee, benefitting from the skills and experience they all bring, and the passion and enthusiasm they have for the benefits of physical activity and breaking down the barriers that prevent participation. Committee members will take on this voluntary role for a 12 month period, meeting once a month and working openly to guide the direction of the initiative for the future.