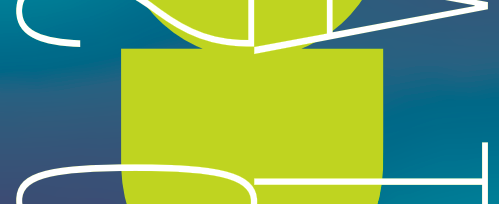 Data 2020: Skills, engagement and data literacy
Skills, engagement and data literacy is one of the key areas we've identified in our Data 2020 landscape review to help organisations understand hot topics in the world of data in 2020 – from digital competition to data rights
"Data-driven companies that focus on continuous learning will be more productive and gain a competitive edge."— Accenture's Data Business Group
Employees and companies recognise the value in working with data, but recent research uncovered that 85% of such projects fail and only 8% of leaders report complete satisfaction with the outcome. There are many reasons for this failure: from complicated technical implementations and overly rapid uses of advanced analytics, to weak and undefined strategies for connecting people with technology as part of company culture and practice.
This imbalance in data literacy skills neglects capabilities in areas like data governance, data ethics, social science, and opportunities for innovation that take full advantage of data. It also leads to a lack of long-term impact and increases ethical risks.
Leaders need to nurture the right balance of data skills across their organisation and support their employees in becoming more confident and trustworthy in making better decisions with data. As recently reported, 48% of employees frequently make decisions based on gut feeling over data-driven insight. Only 21% report being confident in their data literacy skills, and 37% believe data literacy training would help them be more productive.
While organisations build data literacy across their workforce, they also need to increase the soft skills of data scientists and create multi-disciplinary teams. Schools need to incorporate data skills and critical thinking into existing curricula, and governments need to create new opportunities for workers displaced through increasing automation.
Building long-term data literacy programmes within organisations
Building soft skills and multi-disciplinary teams
Retraining opportunities in data
Increasing basic data literacy for everyone
Developing data literacy and critical thinking in school children
This is not an exhaustive list of resources. If you provide tools or resources in this topic, please let us know by emailing [email protected]
Data Science Campus by the ONS
GDS Academy
QA
Open Data Institute
Open Knowledge Foundation
Skills Training UK
Tech UK
The Alan Turing Institute
The Data Lab
The Data Literacy Project
The Royal Statistical Society
UK Data Service
This is not an exhaustive list of all organisations working in this area. If your organisation is working on this topic and you'd like to be included in this list, please let us know via [email protected]
Our data skills experts are here to answer your questions about how to assess and develop data literacy in your organisation and sector. Fill out the from below to get in touch.
Other hot topics for Data 2020
Continue your data literacy journey: