Malaysian Digital Economy Corporation (MDEC)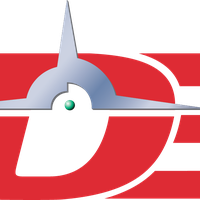 Malaysia Digital Economy Corporation or MDEC (formerly known as Multimedia Development Corporation Sdn. Bhd.) is the lead agency in driving the digital economy in Malaysia under the Ministry of Communications and Multimedia Malaysia.
Since its inception 22 years ago, MDEC's mission is to develop the nation's digital economy. MDEC's implementation efforts are centred on driving investments, building local tech champions, catalysing digital innovation ecosystems and propagating digital inclusivity.
MDEC is also responsible to ensure that Malaysia plays an integral part in developing and nurturing talent to drive digital innovation around the world, while attracting participation from global ICT companies to invest and develop cutting edge digital and creative solutions in the country.
To know more about MDEC's efforts and initiatives in driving Digital economy, please visit www.mdec.my or follow us on Facebook: https://www.facebook.com/MyMDEC/ Twitter: @mymdec