Konetik Deutschland GmbH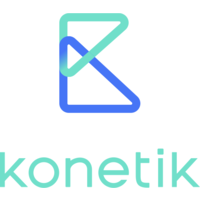 Konetik offers e-mobility management solutions for businesses.
Our vision is to help drive the e-mobility revolution with an AI-driven solutions and extensive charging expertise.
We help companies to understand their fleets' usage pattern and find the best electric vehicles and charging infrastructure with an automated machine learning driven EV feasibility and charging advisor.
Our product ensures business continuity and the best achievable TCO of fleet electrification.