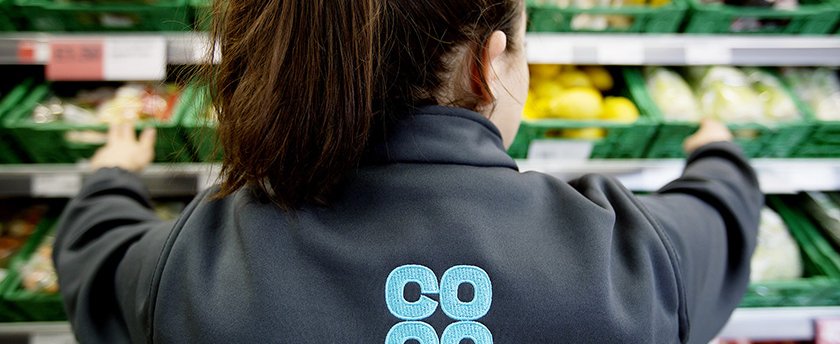 In an era where data is becoming increasingly crucial to business performance and customers are growing more aware of how data about them is used, the Co-op share how they're progressing against their mission to be 'trusted with data'
Authors: Claire Hadfield, Danny McCarthy, Ian Thomas & Rob McKendrick from the Co-op Data Team
Since 1844 the Co-op has been championing a better way of doing business, setting high ethical and sustainability standards in our products, services and operations – and without these we wouldn't be the Co-op.
We have a vision to be 'trusted with data', and to use that data to fuel the Co-op – but we are acutely aware that in the current climate, where consumers are more aware of the data held about them and how it can be used, the concept of 'trust' is quickly becoming the new currency. If organisations fail to secure and retain this trust from their customers, many organisations will be adversely impacted.
We know that data is a broad topic for everybody in an organisation to engage in. We also know that we should do more to make our policies, standards and processes understandable and approachable. So, in addition to training and awareness, we have also been looking at ways to provide practical help and support to our colleagues.
One of the ways we've done this is through the use of the Data Ethics Canvas – a tool created by the Open Data Institute (ODI). We have successfully trialled and implemented the Data Ethics Canvas within our multi-disciplinary teams who are iteratively designing and building our digital products and services, a notoriously difficult process to govern.
This tool frames 15 topics that are discussed in a workshop with the 'scrum team' and data management, protection and information security specialists. The outcome from the workshop is that our Delivery Leads and Product Owners understand what actions need to be taken so that they can make sensible decisions, balancing the value opportunities against our risk appetite to ensure that the Co-op is trusted with data.
We've been making great progress using this tool and the feedback we've gathered so far from our internal stakeholders has been positive. We have aligned understanding of data regulations and provided an opportunity to engage with data SMEs in a new and interactive way. The use of tool in an open workshop format has been described as 'cathartic' – ensuring all concerns were aired and allowing the project team to move forward at pace with confidence they're making the right decisions for our members, colleagues and communities.
At the moment we're training more people on how to use the canvas and are beginning to trial this in other teams, such as Data Science and Insight, and it is continuing to return value in these different use cases. To support the wider roll-out we've written a user guide which describes how to prepare for the workshop and some of our lessons learned through running the workshops over the last year. We're also working closely with the ODI to share our experiences into the development of the next release of the Data Ethics Canvas.
Looking ahead, a clear message is starting to emerge from regulatory bodies: the ethical use of data will become a growing priority and focus especially when considered with the perspective that 'trust is the new currency'. Data ethics isn't going to go away.  At the Co-op we're taking this seriously, so based on our successful implementation of the Data Ethics Canvas, we're drafting a data ethics policy that we will be publishing in March 2019.
We're also going to be sharing our experiences using the Data Ethics Canvas at an ODI Fridays lunchtime lecture on 10 May 2019 – so come along if you want to hear more from the Coop Data team!
Get involved
Get in touch
Interested in improving how you use and share data? Get in touch with our team for training and advice.
Other useful things