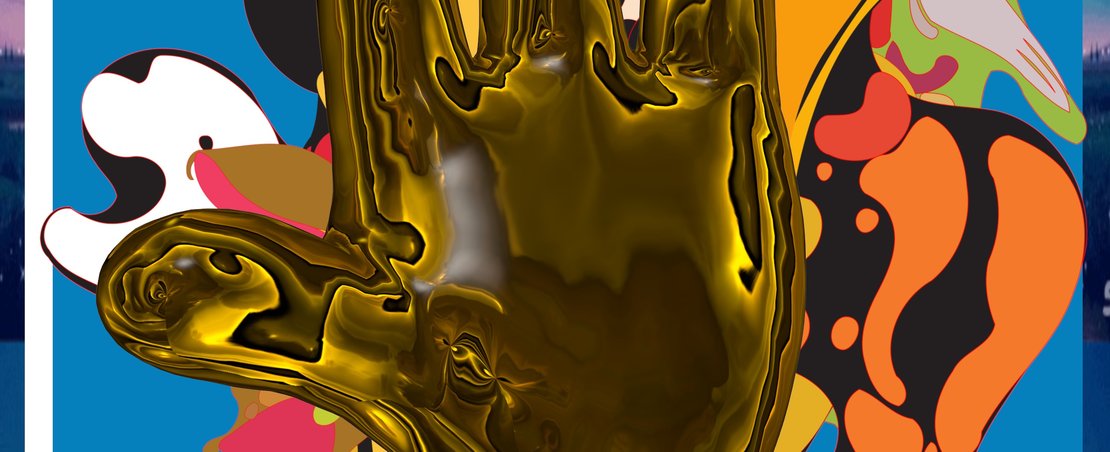 Open call for an embedded artist
Artists' brief
Budget: £10,000 (exclusive of VAT)
Deadline for expressions of interest: Sunday 8 July 2018, 23:59 GMT
Dates: starting in September 2018 for a six- to nine-month period
Commitment:

To work as an active member of the research and development (R&D) team at the Open Data Institute (ODI), to research ideas, applications and social/cultural implications, for a minimum of 20 days on-site
To create a concept for a new publicly accessible artwork
To produce and deliver the artwork
We are inviting an artist to explore the concept of data trust and sharing. The artist may work with specific topics within the theme or take a broader view. They are invited to consider subversive, creative, alternative, humorous or tactical methods for making data accessible in a way that protects citizens' privacy where necessary, and to mine into the social and cultural questions that arise from attempts to conduct this activity while maintaining trust.
We are looking for depth of thought beyond a superficial clickbait reaction, and for approaches which take a proactive and expanded understanding of the uses and misuses of data – and how these can be socially and personally beneficial. We are interested in researching the nature and value of trust in this context: what is perceived as trustworthy?; what might serious breaches of trust look like?; what sort of instruments of resistance might we consider?; and what forms would they take?
We will consider responses in any media and any artistic form that is deliverable within the budget. Please see the Data as Culture archive for previous exhibitions, artworks and artists.
Context
The ODI is entering its second year of a three-year R&D programme funded by Innovate UK. The programme goal is to advance knowledge and expertise in how data can shape the next generation of public and private services, and create economic growth. The programme is divided into three themes: upgrading data infrastructure;  supporting innovation, business growth and encouraging trade; and data sharing and trust.
Our Data as Culture art programme commissions and exhibits artists and works that use data as an art material. Since it began, Data as Culture has reached over 100,000 people, simultaneously provoking, stimulating and expanding the way we think about data and its impact on us as individuals and society.
We are seeking an artist to work with our world-class team of researchers within the data sharing and trust project theme.
Decisions are being made using data about people and organisations in ways they do not control or understand. This can lead to a damaging loss of trust in the economic and social value that data could create. Existing data ethics initiatives focus primarily on reducing risks associated with bias, and broader issues associated with digital inclusion and equity are coming to the fore. At the ODI we are exploring practices that: increase trust and trustworthiness; build ethical considerations into how data is collected, managed and used; create equity and fairness around who accesses, uses and benefits from data; and engage widely with affected people and organisations.
Artist's role
The ODI embedded R&D artist will be expected to commit a minimum of 20 days on-site as an active member of the R&D team over the research period, and to subsequently create a new artwork.
Personal qualities
Collaborative: being an active member of R&D and Data as Culture teams, working in an 'embedded' way to intervene in an active community of practice.
Proactive and positive: working to create an audience-focused artwork
Open: able to work in an open and transparent way, and open to new knowledge and experiences
Inspiring: challenging received opinion and assumptions within the R&D theme, bringing new perspectives
Creative leadership: ability to communicate a vision, identify strategies to achieve the vision and translate the vision into specific targets and tasks; confident in decision making and able to work with the Data as Culture team to manage any resistance effectively.
How to Apply
We are inviting expressions of interest and not fully formed proposals. Following receipt of expressions of interest (EOI), three to five shortlisted artists will be interviewed. Up to three artists will then be invited to create paid proposals.
EOIs must be submitted online using the 'open call for artists' expression of interest form' and include:
name of artist
three examples of work submitted as direct URLs with a short description
a short text describing interest in the subject area and initial thoughts (no more than 500 words)
Deadline for EOI: Sunday 8 July 2018, 23:59 GMT
Schedule
8 July 2018: deadline for expressions of interest (23:59 GMT)
12 July 2018: artist interviews and invitations for paid proposals issued to shortlist
12 August 2018: deadline for proposals (23:59 GMT)
16 August 2018: selected artist informed
September 2018: artist starts
PLEASE NOTE: artists must be available for interview in person on 12 July 2018.
Budget
£10,000 (exclusive of VAT) is available for an artist to spend a minimum of 20 days on-site at the ODI over a six- to nine-month period to:
be an active member of ODI team
personally research the theme ideas, applications and social cultural implications
create a concept for a new publicly accessible artwork
And following/alongside this to produce and deliver the new publicly accessible artwork.
Free open data training will be offered to the artist as part of a professional development package.
Eligibility
The call is open to all artists aged 18 or over, with more than three years experience of professional practice. We actively encourage applications from groups who are currently underrepresented within our sector. These are artists from black, Asian and other minority ethnic groups, artists who identify as LGBTQ, and deaf, partially sighted and disabled artists. Please contact us if you need assistance.
Image: Antonio Roberts Unauthorised Copy 2017. On display in Data as Culture exhibition Hybrid Landscapes 2017- 2019.