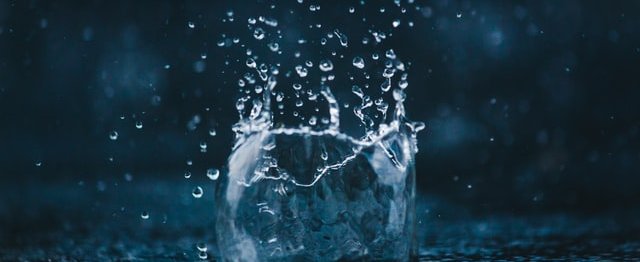 - Updated April 2023 -
Stream is a sector-wide initiative with a vision to unlock the potential of water data to benefit customers, society and the environment.
The work to date
The water sector is having its 'open moment.' We've seen this before in the public sector in 2010 with the creation of the Open Government Licence and data.gov.uk, in the finance sector in 2018 with the launch of open banking, and most recently in the energy sector in 2021 with the publication of Ofgem's data best practice guidance.
The ODI has been highly supportive of this, working with Ofwat on the landmark H2Open paper and now with a consortium of UK water companies led by Northumbrian Water on a new project to transform data access in the water sector and drive innovation.
The Stream project will see the development of a new platform which will focus initially on open data publishing and eventually facilitate data sharing, analysis and innovation between UK water companies, other utilities companies, and the wider public. It's hoped that the platform will provide innovators within and beyond the sector with richer insights that will enable them to improve services and make better-informed decisions.
The ODI has been providing strategic oversight as a leading organisation in open data initiatives globally. We will also provide specific advice regarding developing the data access model, designing technical architecture and mapping the wider water data ecosystem in the UK.
The funding for the Stream project has been awarded through the Water Breakthrough Challenge, an innovation competition run by water regulator Ofwat and innovation foundation Nesta.
Other partners in the Stream project include: Anglian Water, Dwr Cymru, Scottish Water, SES Water, Severn Trent, Southern Water, South West Water, United Utilities, Wessex Water, Yorkshire Water, Aiimi, Costain, Icebreaker One and Sia Partners.
NB: Thames Water was involved in the design phase of the project but has since exited the formal consortium and is now a supportive stakeholder rather than a partner
The Open Data Institute (ODI) is pleased to provide advice on the infrastructure, standards and capabilities required for the sharing of open data in this project, as well as being one of the bid partners for Stream. We know the importance of a clean and efficient water supply and strongly believe in encouraging innovation to both solve problems and improve services to the public.
– Louise Burke, Managing Director, ODI
Going forward
Stream is working to stimulate innovation and collaboration through open and shared data. Our vision is to unlock the potential of water data to benefit customers, society, and the environment and to use data to address key water sector challenges, such as:
Preventing environmental incidents;
Reducing absolute carbon emissions associated with water extraction, use, and treatment;
Bringing down the cost of water, particularly for the most vulnerable customers;
Catalysing innovation and new ways of working across the sector; and
Enabling our people to do more exciting, meaningful work
With the design phase complete, we are now entering the build phase of the programme. In order to ensure that our data access initiative remains focussed on creating value, we're starting with a focus on three initial use cases: a centralised hub for statutory reporting, a map of water companies borders and environmental monitoring.
Ultimately, we see this open data platform as the beginning of the creation of an independent data institution for the water sector - an organisation that stewards data on behalf of others, often towards public, educational or charitable aims. Stream could play many of the roles that we see data institutions play in other sectors such as:
Creating open datasets. Publishing open data on behalf of water companies that do not currently have the internal capabilities to do so, or publishing aggregated and anonymised data about the sector
Facilitating secure access to sensitive data. Allowing trusted academic researchers and civil society organisations access to sensitive operational and environmental data held by water companies
Combining or linking data from multiple sources. Aggregating data held across water companies, local authorities and other government bodies for analysis and insights that otherwise could not be created
Developing and maintaining identifiers, standards and other infrastructure. Creating standards for data exchange and publication such as a Common Information Model or API specifications
Enabling people to take a more active role in stewarding data. Providing a data platform that empowers citizen scientists to contribute data to a wider pool and access aggregated findings and analyses
At the ODI we want a world where data works for all. We see the Stream initiative as building essential open infrastructure to support that vision. The water sector contains valuable data for improving supply chains, public planning and housing and the public and environmental health of the UK. We're supporting the Stream initiative to make that data more open in order to unlock the value of that data for society.
Having the ODI as a partner in the Stream blueprint design phase has given the project real credibility and confidence that we are following best practice. The ODI has been instrumental in helping us understand the type of data institution we need to be.
– Andrew Myers, Lead Architect, Northumbrian Water Group
If you are interested in this project and our wider work around sector change and stimulating innovation through data access, please get in touch by emailing [email protected].