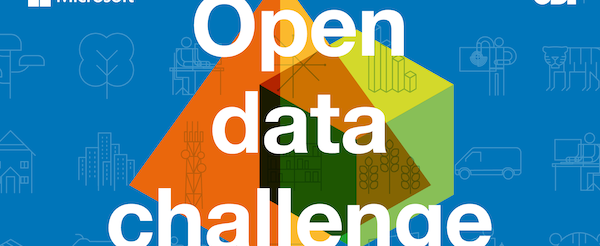 Reference: MS02
Microsoft and the Open Data Institute are proud to launch the Education Open Data Challenge to better understand the relationship of broadband penetration and education.
To register to participate, please go to XPRIZE where the Challenge is hosted. You will be able to find all resources including: 
FAQs
Challenge guidelines and code of ethics
Slack channel information 
Link to the open datasets
The problem we want to solve 
The Covid-19 pandemic has disrupted learning for more than 1.6 billion children and youth worldwide. Many governments around the world have closed educational institutions in an attempt to stop the spread of the virus. In response, schools and teachers have attempted to reach students remotely through distance learning tools and platforms.    
Educators and research organisations all over the world are trying to understand the impact that this move will have on the world's most vulnerable learners. One concern is that online learning will exacerbate the digital divide worldwide. Many students, and especially those from marginalised groups or low-income backgrounds, do not have equal access to digital services.  
Now more than ever, we believe it is vital to find new ways of understanding how and where the digital divide affects communities. We believe understanding these questions is necessary both for managing the short-term delivery of education, as well as ensuring long-term economic recovery.   
Some of the questions we would like participants to consider include: 
How do students access remote learning, especially those who may not have easy access to digital infrastructure? (e.g. technology and internet connectivity) 
What level of digital access to learning do students from disadvantaged groups have, relative to more advantaged groups? 
What is the relationship between levels of digital skills and learning outcomes for different demographics? 
Challenge outcome 
We are seeking teams to evaluate the current state of the digital divide in K-12 Formal Education (ages 5–18) worldwide and suggest innovative solutions to close the divide. We would like teams to identify gaps in digital infrastructure that affect delivery of education services online for children and young adults, potential impacts on learning outcomes, and suggest innovative and realistic solutions to address these gaps at the lowest costs.  
Innovative solutions should focus on at least one of these aspects: 
The steps governments, education providers, businesses or society can take to help students have equal access to education in areas affected by a lack of digital infrastructure 
How education system leaders can most effectively improve digital access to enable equal learning for all students 
How to develop the skills needed to make online learning tools and platforms inclusive and effective to students from disadvantaged communities 
Challenge data  
Participants will have access to data from Microsoft and BroadbandNow that will be made available for the first time as part of this Open Data Challenge.  
Additionally, we will be sharing a list of relevant open datasets from trusted international organisations, which can be used in conjunction with the other datasets.  
We encourage participants to use these to answer the Challenge questions but we welcome teams to use any further relevant datasets they have access to, provided the data has a licence that supports that. 
Broadband utilisation data by Microsoft which includes: 

An estimate of broadband coverage at the zip code level (US focus) with differential privacy applied 
Documentation explaining the dataset, the differential privacy methodology, and pointers to learn more about differential privacy with sample datasets. 

Broadband Terrestrial Provider data by BroadbandNow, which includes:

Number of Terrestrial Providers 
Coverage of Terrestrial Providers at Broadband speeds (% of population) 
Population Not Covered by Terrestrial Provider at Broadband speeds 
Minimum price of broadband speed 
School district 
Estimated population of school-aged kids in district 
Estimated population of school-aged kids living in poverty in district 
The data has been made available on GitHub. Participants will be able to find the links to GitHub where the data is hosted via the XPRIZE platform once they have registered on it.  
Audiences 
We welcome participants from any background, field and location. We believe that people who have the most relevant skills to be involved in the Challenge are:   
People with maths/statistics/data analysis knowledge: 

University students from courses such as statistics, maths, data science, computer science, etc. 
Data analysts/data scientists 

Those with expertise in the field of formal education (K-12, ages 5-18): 

Teachers  
Policy makers  
Academics  
Curriculum designers 

Policy makers who would be interested in the outcome of the Challenge:  

Government ministers and civil servants in education departments  

International organisations with education as part of their mission: 
Organisations and companies that offer educational services  
How to become a participant:  
From the 10 December to the 10 January participants will be able to register, organise in teams and get access to the full datasets made available. 
Learning tools for participants 
Participants will have access to resources from Microsoft and the Open Data Institute. 
From Microsoft
From the ODI 
Webinars 
During the pre-registration phase, we held webinars to provide further information on each of the datasets and how to use open data. The recordings can be accessed on YouTube and are linked below. 
Prize for best submissions 
The total prize pot for the Challenge is £100,000 which will go to eligible non-profit organisations chosen by the winning teams. The prize for the overall winner will be £50,000, with £30,000 and £20,000 going to the runners-up. Each team will be able to select their chosen charity or not-for-profit organisation which will be ratified by the Challenge organisers.    
Evaluation criteria  
Entries must be novel and innovative, as perceived by our expert judges. Judges will be looking for the following: 
Impact – overall impact, breadth of communities impacted and scale of gaps addressed. 
Use of data – teams must make use of at least one publicly available open dataset. Teams are also strongly encouraged to make use of the supplied datasets in the Challenge, outlined above. Teams can make use of as many additional datasets as they wish, providing they have the rights to do so. We strongly encourage the use of open datasets where possible but also support the legal use of commercial or personal data if beneficial. The quality of these datasets will also be used to determine the strength of participants entries. 
Diversity – applications from teams and individuals from a range of diverse backgrounds and expertise are strongly encouraged. For examples members could be from different backgrounds, ages, geographic locations, genders, abilities, and domains of expertise.  
Consultation – extent to which participants have consulted relevant communities that would be affected by the delivery of education services remotely. 
Alignment – to the Challenge questions and demonstrates how the final submission address inequalities and social exclusion. 
Collaboration – extent to which participants have collaborated with other participants, either by sharing insights or additional relevant datasets. 
Quality – e.g. how sound is the analysis being performed using the data. 
Community contribution – amount the team is contributing back to the community, e.g. new or improved open data, open-source tools, models, etc.  
Impact is the most important criteria which will account for up to 15 points. All other criteria will account for a maximum of 5 points each. The highest possible score for each proposal will be 50 points.
[table id=33 /]
If you have any questions, please feel free to contact us on the XPRIZE platform.
Judging panel 
The panel is made up of a number of experts in education and data analysis. You can find details on the judging panel here
Partners 

BroadbandNow collects plan, pricing and coverage data from all 2,000 internet service providers in the U.S., and is a resource for consumers to find and compare local internet options. BroadbandNow publishes independent research on social, economic and political issues contributing to America's digital divide. 
Find out more about the Challenge here [YouTube video]