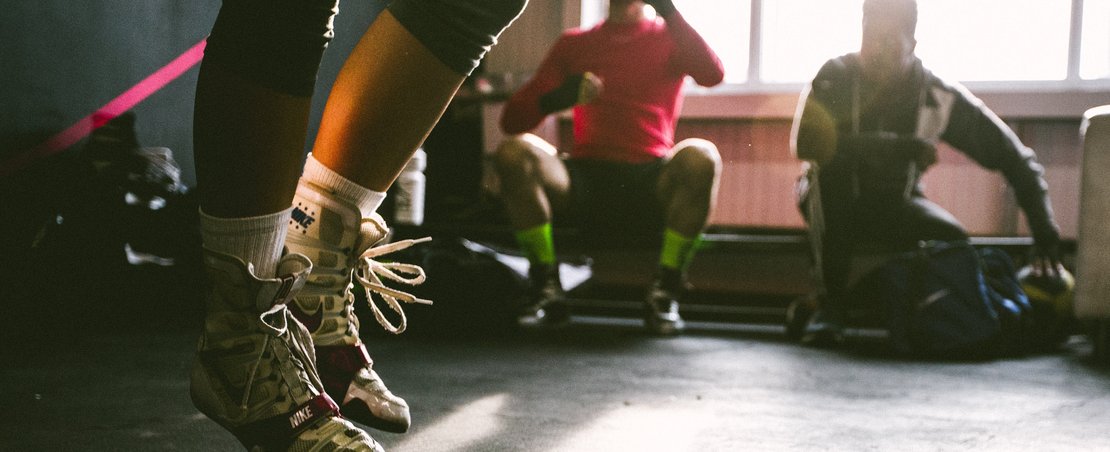 By Richard Norris, OpenActive Programme Lead
Today Sport England and Mims Davies, Minister for Sport and Civil Society, have called on the sport and physical activity sector to embrace the digital revolution, announcing a commitment of £1.5 million of National Lottery funding to the ODI to help providers innovate using open data.  This announcement has highlighted the crucial role of data in tackling growing levels of inactivity.
Sport England's latest Active Lives research shows that although activity levels are rising, there are still 16.8 million adults in England who aren't reaching the threshold of 150 minutes of moderate aerobic activity a week required to stay healthy.
People face ongoing barriers including not knowing what opportunities are available – and busy lives can mean that physical activity is less of a priority.
Since its launch in 2016, OpenActive – the open data initiative stewarded by the ODI that is set to receive the funding – has made great strides, including opening up more than 170,000 monthly activity sessions (such as afternoon fitness classes or opportunities to book a sports court or pitch), and bringing together organisations from across the sports and physical activity sector to publish and use open data.
What is OpenActive?
A collaborative approach
A great deal of progress has been made, but there is still more to do. For us to demonstrate to the sector what is truly possible, we are ramping up collaboration within the sport and physical activity community, and supporting major campaigns that use open data.
National Campaigns
Public Health England (PHE) is currently using open data in its Change4Life campaign, which is designed to get children more active. The Change4Life activity finder is live on PHE's website, and OpenActive is supporting its quest to get better activity coverage nationwide, with coordinated support from leisure management systems, Gladstone and Legend.
Sport England's national campaign This Girl Can is committed to using open data, and will be working with OpenActive in the coming months to highlight more opportunities for women and girls to get active.
Ordnance Survey's (OS) current campaign #GetOutside aims to help people discover the benefits of outdoor activity. Using open data, OS plans to provide additional routes for people to walk, run and cycle. OpenActive will be supporting OS and other outdoor leisure activity providers, helping them to publish open data and develop standards for publishing data about outdoor activities.
Booking
Alongside national campaigns, OpenActive will make it easier for the sector to safely publish and use open data. We are developing a set of standards for data users, publishers and management systems to use for booking services. This will ensure that different apps can be linked together so that they are easier for consumers to use, and involves working with data users (who pull together different datasets) to run pilots.
The aim is to work collaboratively with a range of organisations, including activity providers, system providers and data users to explore different business models and get people more active. For example, PHE is keen to add a booking service to its Change4Life activity finder. This will make it easier for people to find and book sessions, while measuring the effectiveness of the campaign by monitoring behaviour changes.
Community supporters
At its core, OpenActive has always been an ambitious community initiative. Funded by Sport England and stewarded by the Open Data Institute, it continues to be a joint effort and we have been working with a variety of community supporters including:
Get involved
For members of the sector who are not currently involved in our initiative, you can get involved in one or more of the following ways:
Activity providers (you deliver physical activities and hold the data on these opportunities)

Publish the data you hold and make this a strategic requirement for your booking system provider
Engage in the process of defining the development standards with us
Act as ambassadors for OpenActive for your sport or physical activity to encourage more people to join in, use and publish open data.

Active Partnerships and local networks

Make OpenActive a strategic priority and act as ambassadors for open data in your region
Support activity providers in your area to open up their data

System providers

Add OpenActive functionality to your system – this includes enabling open opportunity data and bookability for your customers
Encourage and support your customers to enable this functionality – share the possible benefits with them,
Engage in the process of defining the standards with us

Data users (you see the value in using opportunity data opened by activity providers)

Create services that help people get active, and help prove the value of open data
Tell us which different and new datasets can better support your offer so that we can improve what we do
Engage in the process of defining the standards with us.
Get involved
We want to build an initiative that works for the entire sector, so if you would like to share your views, get involved, or improve your data knowledge, we'd love to hear from you! Email [email protected] to contact the ODI team.