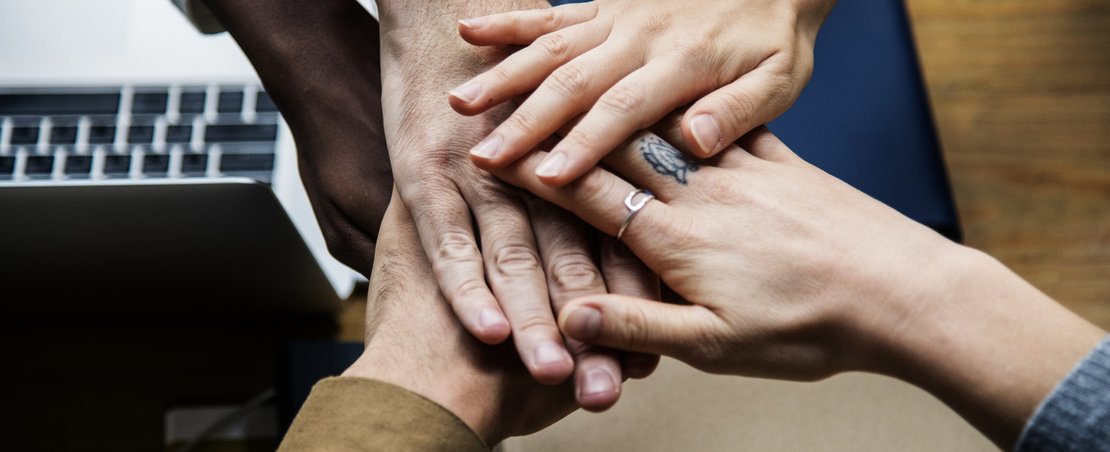 A consumer survey commissioned by the ODI reveals that attitudes towards sharing personal data vary across Europe.
The results of the survey are published as the ODI co-hosts the UK–France Digital Colloque, which brings together the French and UK governments, The Alan Turing Institute, Open Knowledge International and other key partners to discuss artificial intelligence, open government, future regulation and other key issues in the digital sphere which are transforming our economies and societies.
Attitudes across Europe
The research reveals interesting disparities between countries regarding which information people felt comfortable sharing, and with whom. Two surveys – one for the UK in November 2017 and one which surveyed consumers in France, Germany, Belgium and the Netherlands in April 2018 – were conducted online by YouGov and the data has been published here under an open licence.
The survey found wide disparities in banking, with the UK far more confident in sharing data with banks, building societies, credit card companies (57%) and insurance providers (32%) than France where the percentages are 31% and 27% respectively. This may be partly explained by the different international approaches to data sharing within the industry, with the UK being the first country to implement an Open Banking Standard with strong support from central government.
The online survey also shows large discrepancies in trust in healthcare providers, with 64% of people in the UK trusting the healthcare providers (which in the UK includes the NHS) compared to only 35% of people in France. The country with the highest trust in healthcare providers is the Netherlands, which at 71% is twice as high as in France, the lowest scoring country. Medical research charities scored lower in both countries with only 15% in France and 24% in the UK. The two countries show similar trust levels in family and friends – 55% in France and 57% in the UK.
Least trusted organisations
The least trusted organisations were found to be marketing and advertising agencies, with only 2% of people in both the UK and France trusting them with personal data, and only a 3% average score overall for European markets not including the UK.
There is also consistently very low trust in the way retailers use data, with France being the most cautious. Online retailers were only trusted by 11% in France, compared to 22% in the UK (the highest score across all countries). However, there is even less trust in offline retailers such as high street shops, with only 8% in France and 10% in the UK saying they trust them. This mistrust pervaded everywhere with average trust scores for all five countries being 16% for online retailers and 10% for shops.
Social media providers such as Facebook and Instagram also score universally badly. Only 5% in France and 10% in the UK trust them with data – an issue much debated recently in the news agenda.  Trust fell even lower in Germany at just 3%, with Belgium and the Netherlands scoring 8%.
UK–France Digital Colloque
The ODI has released these findings to link with the UK–France Digital Colloque on Thursday 5 July. The event aims to connect innovators and decision makers from both countries on behalf of the Department for Culture, Media and Sport (DCMS) and the French Ministry of Economy and Finance. The colloque will build on the success of the UK–France Data Taskforce and the 2017 UK–France Data Summit.
Other key findings
The overwhelming factor in considering whether or not to share data in both the UK and France is whether or not people trust the organisation asking for it. This consideration was most important in the UK, with 94% saying trust is an important factor, and 75% of them rating it as very important. Numbers in France were lower, but still substantial, with 87% answering that trust in organisations was important, and 61% thinking that it was very important. Trust between different types of organisation varied between the countries, though showed similar trends in certain sectors.
Knowledge of an organisation also makes a difference. The UK is slightly more comfortable than France about sharing data with organisations in most aspects, although people in France appear to be more comfortable sharing their relationship status, medical records and life data.
In addition, France is generally more comfortable than the UK in sharing data with an organisation they don't know, across all aspects of personal data – with the exception of name, ethnicity and religion which the UK is slightly more comfortable sharing.
The survey also revealed, however, that people in both France and the UK still consider data quite low in importance overall – the percentage of people in France who believe data is useful varies between just 19% who say data is used to drive economic growth, and 38% that said it is used to keep people safe. In the UK those figures were 30% and 53% respectively.
Both countries rate data more highly when they think it contributes to their safety, but care least about data being useful when companies use it to drive economic growth and create jobs.
The UK and France are both world leaders in data and in the digitisation of public services and are committed to working together. The UK France Digital Colloque will bring together leading experts from both countries to discuss how to develop a shared data ecosystem to support policy makers, corporates and startups.
At the event, Matt Hancock, UK Secretary of State for Digital, Culture, Media and Sport and Mounir Mahjoubi, French Secretary of State for Digital Affairs will address delegates before four panel sessions. The sessions will invite comprehensive and open exchanges on artificial intelligence, data portability, digital and cyber skills and open government as a move towards forging closer links with France and the UK.
Jeni Tennison, CEO at the ODI, who will be giving the closing address at the event said: "The survey reveals a complex and evolving relationship with data, which varies across countries. Trust in organisations remains a key issue across the EU, but it is good to know that many people are thinking actively about data when deciding which type of data they are comfortable sharing, and which organisations they are happy to share information about themselves with.
"This illustrates the need for greater data literacy globally – consumers should be able to understand data not as an abstract concept but as something that relates to their lives and the decisions they make every day, whether managing their bank accounts or utility bills, shopping online or using public transport.
"We are pleased to be partners in the UK–France Digital Colloque, and to share the work we are carrying out in this area which is helping to build the next generation of public and private services."
------
For more information please contact ODI Communications Associate, Jo Kingston.