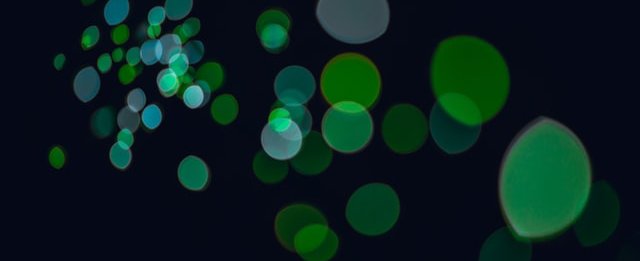 How can collaborative approaches around accessing, using and sharing data help us respond to challenges such as improving healthcare and switching to renewable energy? Leigh Dodds, the ODI's Director of Advisory, discusses.
Around the world we are facing a range of social, economic and environmental challenges. In addition to the urgent demands of the Covid-19 pandemic and the impacts of climate change, there are many problems to be dealt with at international, national and local levels.
Improving healthcare, switching to renewable energy and responding to crises and disasters are all difficult problems that need to be solved through collaborative approaches. No single organisation has the resources or skills to solve the problem, or the understanding of how to create solutions that work for everyone.
Multi-stakeholder initiatives are increasingly being set up to improve governance or tackle sustainability goals. In the UK, the industrial strategy is geared around grand challenges that will be underpinned by missions that will be solved through cross-sector collaborations. Businesses are working together to create more resilient supply chains, while communities are working together to address more local issues.
Data access initiatives
Accessing, using and sharing data is a frequent activity within many of these initiatives. At the ODI we've started calling these 'data access initiatives'. We characterise them as:
Initiatives or programmes that have a clear challenge, in the form of a specific social, environmental or economic problem that is the focus for the collaboration
Involve multiple stakeholders that are actively working together to solve the problem
Include a strong focus on collecting, using and sharing data as part of their work
There are many types of alliances and partnerships that collect, use or share data but aren't tackling a specific problem. Professional networks or data sharing platforms, for example.
There are also challenge-led initiatives in which data – or changing information flows – is not a strong element of tackling the challenge. All initiatives will need information to help understand a problem or to measure progress against its objectives. But using data for monitoring and understanding a challenge isn't the same as using data to tackle the challenge. Sometimes building skills, understanding or reallocating resources may be the best option.
We believe that in many cases, better collection, use and sharing of relevant data can help us create a better future. That's core to our theory of change.
Five examples of data access initiatives
Data infrastructure
These are very different initiatives, working on different problems, with different communities and to different timescales. But they are all building or strengthening data infrastructure as part of their work. This includes activities like:
creating new data assets that will enable others to build understanding and tools to tackle the problem
developing open standards to support collecting, using and sharing data
creating guidance and policies that will help to inform how that data is used, in support of tackling a specific problem while minimising potential harms
building new technologies, including platforms, code and algorithms that will help support the management and use of the data
Shaping our data ecosystem
Over time, to embed and secure the change necessary to solve a challenge, these initiatives might lead to new data institutions, or a strengthened role for existing institutions.
Regardless of their goals, all data access initiatives contribute towards shaping our data ecosystem, hopefully making it more open and trustworthy. They are an important part of creating a world where data works for everyone.
This is why, in our Data infrastructure for common challenges project, we are exploring how data access initiatives like these identify the data infrastructure needed to tackle specific challenges. We'll be writing more about our work over the coming weeks and months.
Get in touch if you'd like to learn more or collaborate with us.