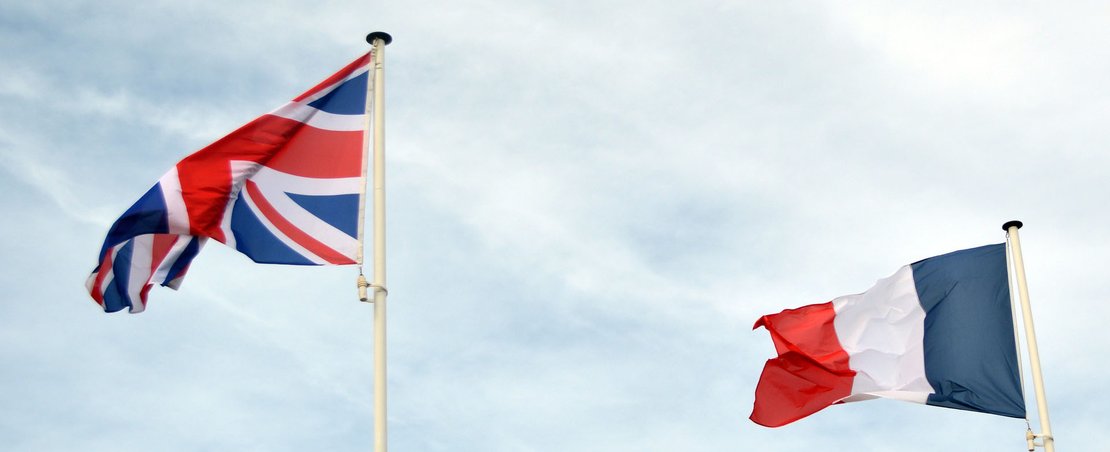 The ODI has kicked off three collaborative UK and France projects, which support ways to enhance data collaboration between the two countries. Working with partner cities, each will use data to strengthen commercial opportunities and tackle societal challenges. Meet the teams as they share what they hope to achieve over the next three months.
By Tom Hunter
The United Kingdom and France have a distinguished history of economic collaboration and trade: France is the UK's third-biggest export market and the UK is France's fifth. By funding three collaborative data innovation projects between France and UK cities, the ODI aims to build on this established relationship to put together building blocks for a UK-France data ecosystem.
Through three bilateral projects we will explore how easy (or difficult) it is to bring data frameworks and technologies from one country to the other.
Find out about what the projects hope to achieve and follow their progress via the ODI website and their own blogs, listed below. If you would like to find out more about these projects or opportunities for UK/France collaboration, please contact [email protected]
Manchester and Rennes: a collaboration to measure the energy performance of older commercial buildings
We speak to Julian Tait, from Open Data Manchester and Things Manchester, who is leading this project
Tell us about your project and what it hopes to achieve?
The Knowable Building Framework (KBF) helps owners and managers of older commercial buildings, use sensors and analytics to identify potential energy savings and share data as open data.
The framework will help them to understand dataflows, gain insight from analysis and provide the means to respond through control measures or behavioral change tools. We hope to build a better understanding of the risks and opportunities a shared and open data environment provides and how to implement this.
How will your project help connect data innovators across the UK and France?
Workshops in both Rennes and Manchester will draw on the experience of the City of Rennes and its IoT community, and UK-based building owners, IoT practitioners and the open data community in Manchester to help shape the framework. The Knowable Building Framework could provide a template for other use cases where sensor data is aggregated.
If people are interested, how can they help?
If you would like to participate in the workshops in Rennes or Manchester in early 2018 get in touch at [email protected]
Leeds and Lille: applying a new innovative methodology to understand the economic structures and metrics of cities in France
We speak to Tom Forth, who is actively working (and blogging) on the Leeds/Lille work
Tell us about your project and what it hopes to achieve?
Working with Leeds City Council, the City of Lille, and la Métropole Européenne de Lille, we are applying the 'Data City', an innovative methodology to measure the economic structures of cities, to France. We'll be starting with Lille, Leeds' twin city.
We have successfully used the Data City methodology in the UK to gather evidence of existing and potential areas of technology innovation across cities, providing profiles for distinctive innovation hotspots. As the Data City doesn't rely heavily on formal national statistics, we're able to apply it to other countries, and have previously profiled Ireland and Scotland.
How will your project help connect data innovators across the UK and France?
We have already carried out a lot of background work in France, documented in the open and featured on étalab's user-research blog, but we still have lots of work to do. For a start, our machine-learning needs translating.
We'll need French tech people to help us so our great contacts in the city of Lille will come in handy here!
If people are interested, how can they help?
You can read more about our work at the Data City website, and If you're in Lille please come and see us in December at EuraTechnologies and take us to a nice Flanders bar afterwards, the first drink's on me.
Bristol and Bordeaux: Mapping 'inequality gaps' in twin cities to better understand how to solve them
Thomas Parisot works for DTC innovation, a social innovation cooperative based in Bordeaux and London who will be running this project
Tell us about your project and what it hopes to achieve?
'Mind the Gaps' is an idea that originated from the need to build understanding of the inequality gaps faced in modern cities and help city services join their efforts to efficiently address these gaps.
For example in the city of Bristol, women die 12 years earlier in some neighbourhoods than they might in more prosperous areas. Mind the Gaps is an open source web visualisation which aims to highlight major inequality gaps as data narratives, answering: where do they happen? Where are the problem-solving resources? And what is the pathway between them?
How will your project help connect data innovators across the UK and France?
We're looking at twin cities, Bristol and Bordeaux. Both cities face a different set of challenges and objectives but each city has an opportunity to learn from how their counterpart has solved similar issues.The visualisation tool can be reused by other towns to help connect their own challenges and create an intelligent web of solutions from city peers.
If people are interested, how can they help?
Follow our work here and do get in touch if you are interested, particularly if you are involved in improving civic life in Bristol (e.g. member of a charity, civil servant, beneficiary of a public scheme managed by Bristol City Hall etc).
If you have ideas or experience in open data that you'd like to share, pitch us a blog or tweet us at @ODIHQ.