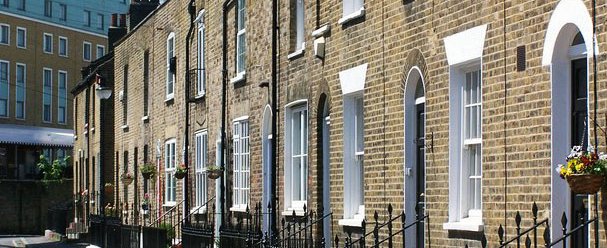 <article class="article-body">As part of the ODI's innovation programme, a new project is looking into ways in which data can help to improve the peer-to-peer accommodation sector. New research has been published and is open for feedback from the community
At a glance
Background
The ODI has been researching the needs of different stakeholders in the peer-to-peer accommodation sector, and efforts taken to respond to them.
These insights – together with opportunities to explore – will inform the next phase of work for the project, as part of the ODI's innovation programme.
The aim of our research is to understand the (perceived) impact of peer-to-peer accommodation platforms, gain better insight into people's experiences with peer-to-peer accommodation platforms, and understand what data will help people make better decisions.
For the needs analysis, we chose to conduct both semi-structured and guerrilla interviews, to gain macro and micro insights of the peer-to-peer accommodation sector. We interviewed the general public, peer-to-peer platforms and local authorities. Through these interviews we found that, although users of peer-to-peer accommodation platforms are positive, some other stakeholders reveal concerns around health and safety, such as fire hazards, and social concerns, such as the decreasing number of properties available to rent long-term or buy in the market. Increased noise and disruption were also raised as concerns.
What we have learned
During guerrilla interviews – speaking with people immediately available and willing to participate – we found that the majority of peer-to-peer accommodation users enjoyed their experience of platforms. Although a few people expressed their fear of poor experiences, most still thought that the platforms offered opportunities to live a more authentic experience for travellers and to explore a destination from a new perspective.
After these interviews we spoke with various stakeholders – peer-to-peer accommodation platforms, letting agencies, specific representation groups, bluelight services (such as fire services), local governments, businesses, media and national statistics representatives – to get a deeper understanding of the sector. We found that central government, local authorities and housing associations identified several worries around what the impacts of peer-to-peer accommodation might be on a range of issues including potential fire hazards and complaints, and the availability of properties available to buy or as long-term rentals in the market.
This is why many stakeholders highlighted the impact of being unable to access information that other stakeholders hold, as they believe that data would help them understand the sector and improve their services. They thus expressed an interest in accessing data in order to understand their challenges and what purpose properties are used for. Some businesses communicated that they would want to access information held by utilities companies and peer-to-peer accommodation services in order to make better strategic decisions.
What we are doing next
The findings from our research have helped to narrow focus and consider kinds of prototypes which would help consumers, businesses, the public sector and local communities make more informed and timely decisions.
Based on the feedback received, the next phase will be focused on specific opportunities, looking at:
data portability between platforms
creating a data observatory to measure the impact of the sector; and,
finding ways for local data to be shared in a standardised way with hosts and guests
More information will be shared about these areas, and the rest of our discovery phase, in due course. As always, we're looking for input into our emerging thinking around these prototypes for using data better across the peer-to-peer accommodation sector.
We want your feedback
In order to develop and test tools that are useful, we need to work with people across the sector. If you are interested, please:
share your thoughts in the comments or email them to 

[email protected]

get in touch to organise a chat
We are focussing our initial research and prototyping in the UK, and keen to expand the work in future to other countries to understand user-needs in different contexts. Get in touch with [email protected] or [email protected] if you would like to work with us.
Image: Terraced housing, Greenwich, (CC By 2.0)
</article>