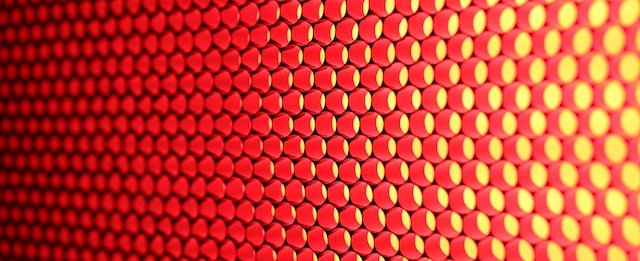 This week the Labour party – the UK's main opposition party – held its annual conference in Liverpool. ODI Senior Policy Advisor Matt Davies spoke at a conference panel and reports back from four days of speeches, policy debates and fringe events
– Also see Conservative Conference 2022: key takeaways for data and digital policy
Data and digital are in Labour's sights
With the country in the midst of multiple political and economic crises, it seemed unlikely that Labour would pay much attention to data or digital at its conference. One fringe event hosted by centre-left think tank Institute for Public Policy Research (IPPR) was even subtitled 'Labour's missing vision', lamenting the party's disinterest in digital technologies in an era increasingly shaped by data-using technologies such as AI.
Then on Tuesday Labour published its new industrial strategy: Prosperity through partnership. Led by Shadow Business Secretary Jonathan Reynolds MP, with contributions from a frontbench team including Shadow Minister for Science, Research and Digital, Chi Onwurah MP, and inspired by the work of innovation economist Professor Mariana Mazzucato, the new paper sets out a series of 'missions' responding to major societal challenges. One of these missions is 'harnessing data for the public good'.
In its new industrial strategy, Labour wants to use 'new capabilities in data analysis and artificial intelligence' to 'increase productivity, deliver better public services and improve quality of life for all'. Much like the current government's National Data Strategy pledge of 'Unlocking the value of data across the economy', the UK's leading opposition party sees the benefits of data and digital technologies as likely to impact all sectors of the economy.
'Clear red water' on AI and digital
There is, however, 'clear red water' opening up between the approach Labour is putting forward and that of the current Conservative government. The incumbents have indicated a desire to deregulate, and are in the process of loosening restrictions around data use and automated decision-making in the Data Protection and Digital Information Bill. Labour's new industrial strategy, by contrast, makes several references to the 'public interest', and to the role of the state and regulators in shaping data innovation to meet social needs.
This suggests that a Labour government would be more comfortable directly injecting funding into relevant markets or technologies to achieve particular goals, speeding up development and catalysing further investment from the private sector. Most governments will resort to this in times of crisis where the need for innovation is clear and urgent – consider the example of the Covid-19 vaccine development – but Prosperity through partnership implies that a future Labour government would be more comfortable with taking this approach in ordinary times too.
Sovereign data and digital infrastructure
Alongside this focus on steering innovation in the public interest, another distinctive element of Labour's approach is its focus on 'sovereign capabilities'. Labour defines these as 'the critical infrastructure and industrial competencies that underpin the rest of our economy', and – building on previous calls from the party for technological sovereignty – highlights digital infrastructure such as 'payments systems, cloud networks and cybersecurity systems', as examples.
Prosperity through partnership argues that sovereign capabilities require 'a unique type of partnership with government, one that does whatever it takes to keep our country safe and secure'. It's not yet clear what this 'unique type of partnership' could look like in practice, but it could mean that a Labour government could take a harder line on foreign ownership of data and digital infrastructure. This could be done by restricting the involvement of non-UK firms when it is deemed that they pose a national security risk, or by more proactive use of the government's existing powers to block foreign takeovers.
Data for delivering Labour's social agenda
Over the four days of its conference Labour set out several ambitious social policies, from a promise to get 1.5 million additional Britons on the housing ladder to the proposal to introduce universal free breakfast clubs in every primary school. These aren't data or digital policies, but data will be vital to delivering a lot of what a Labour government would want to do.
Take public services – better use of data can be central to making them more modern, efficient, personalised and joined up. In the health and social care system, ODI research has found that better data infrastructure could help to unlock the potential of social prescribing, freeing up as many as 8m GP appointments every year.
Some in Labour circles remain suspicious of these benefits, seeing the deployment of data and technology as levers for back-door privatisation or cost-cutting 'efficiency' savings. Speaking on Monday at a panel event hosted by the Institute for Government, I outlined how this doesn't need to be the case: there is a Labour tradition of creative thinking on public sector use of data, exemplified by the Brown government's establishment of data.gov.uk, the largest repository of open government data in the world.
Data for delivering Labour's green economy
Another example of the critical role of data policy in delivering Labour's policy priorities is the green growth agenda, which was ever-present in the Labour Conference 2022 tagline of 'a fairer, greener future'. Shadow Chancellor Rachel Reeves MP has pledged to spend £28bn every year on building the infrastructure that the country needs to mitigate the worst effects of climate change.
But we know from the experience of the current Conservative government that pledging enormous sums on green infrastructure is only half the battle – actually spending it effectively can be the harder part. The independent Public Accounts Committee described the Johnson Government's flagship £1.5bn Green Homes Grant scheme as a 'slam-dunk failure', highlighting flaws in policy design, coordination and procurement which meant that only £256m was actually spent and 60,000 homes insulated, just 10 per cent of the initial aspiration.
In opposition, Labour has been critical of these failures, but in government it may well find that it faces similar challenges. Smart use of data in the planning and delivery of policies can help to transform public procurement, improve the coordination of infrastructure projects and allow policymakers to better map the green skills and jobs needed to deliver them.
Common ownership and the data economy
Labour under Starmer may want to portray itself as a buttoned-up, safe-pair-of-hands equivalent to the Conservatives, some curiosity for radical ideas seems to remain. On Sunday, progressive activists at The World Transformed congregated at Liverpool's Black-E to call for a return to the public ownership agenda of the Corbyn years, during which former Shadow Chancellor John McDonnell MP pledged to bring major utilities such as energy, water, rail and broadband back into public hands. By the end of the conference, Labour had announced several such policies, including a pledge to re-nationalise the railways and a headline-grabbing promise in Keir Starmer's keynote speech to create a new, publicly owned Great British Energy.
Public ownership can take many forms, from local co-operative ownership to full nationalisation, and Labour's current approach is distinct from that pursued under the previous leadership. But the party's renewed interest in public ownership has interesting implications for what a Labour government's approach to data and digital could look like. With data trusts and the digital commons receiving shout-outs at a fringe event hosted by Shadow Climate Change Secretary Ed Miliband MP, and alternative models of ownership on offer in other sectors, a Labour government may prove more willing than the Tories to invest in publicly-owned data and digital infrastructure and new forms of participatory data stewardship such as data unions and data co-ops.
The party's public ownership agenda could also mean that existing data access initiatives would need to be redesigned. Smart Data schemes like open banking have allowed consumers to do more with their data by providing shared infrastructure used by competing providers. Plans to establish similar schemes for energy, water and other utilities, but under a Labour government the public sector might play a greater role in these sectors – or even own them in their entirety. Data practitioners and data policymakers might want to consider how data, data ecosystems, and data infrastructures could be different under mixed or nationalised systems, drawing on lessons from other countries with higher levels of public ownership.
What's next?
With Labour soaring in the polls, it's important that those of us interested in UK data and digital policy take stock of the party's plans. There are fundamental differences between Labour and the Conservatives on digital markets, technological sovereignty, and public ownership – and a Labour government would likely see data ecosystems, and the digital technologies that depend on them, develop in new directions.
At the same time, while Labour's newfound interest in data and digital is welcome, the party would do well to deepen and broaden this work. Embracing the role of data in public services and policy delivery could add credibility to Labour's social reform agenda and green growth plans, but this will require careful and critical engagement with the rich and growing field of data policy.
If you're interested in partnering with us or commissioning us on any of the above issues, or have any queries about this blog post, you can reach the ODI's Public Policy team by email at [email protected].