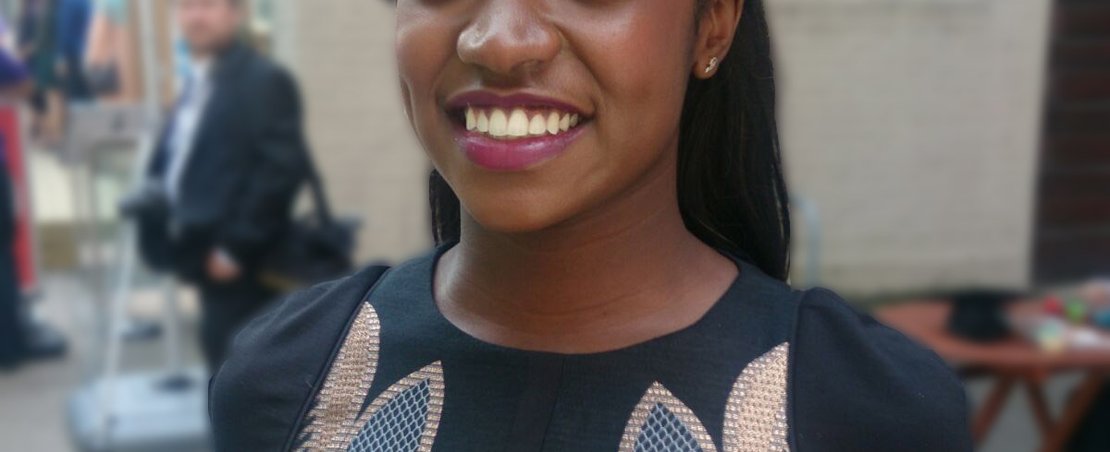 Civil engineer and careers coach Georgia Thompson tells us her views on the benefits diversity brings to business, and what people in leadership and HR can do to improve diversity in recruitment and retention 
Georgia works for an infrastructure company and writes for Virginia's Thoughts, a platform for young people in science, technology, engineering and mathematics (STEM). She will be speaking on the 'Data and diversity' panel at the ODI Summit
Hi Georgia! How's it going?
Good! I'm going to speak at a careers event in a school later about engineering. For those choosing A-levels or BTecs, it's such a career-changing point in their lives and often they don't realise it.
So why are you passionate about diversity in STEM?
I'm passionate about it because it's known as a boys' club. I came into it not realising that. I feel a responsibility to encourage diversity in STEM; I'm here, so it doesn't make sense for me to not advocate for others.
When you look up, diversity really drops off. It's difficult to aspire to be C-level or board-level when you don't see diversity in them. It's hard for your ambitions because if you can't see it, you feel like you can't be it.
Do you think there's an awareness at those senior levels that they're not very diverse?
To an extent. When you're a minority in a group, you recognise that you're in the minority, whereas when you're in a majority, you don't always recognise a lack of diversity. That being said, I think there is broadly an awareness at the top and efforts are being made to improve diversity.
Should companies be hiring more diverse people at senior levels?
I think that's a start, but it's difficult to bring people in if they haven't had industry experience. There's something to be said for allowing people that come in to these industries to be supported to reach those senior roles.
When there are more diverse people in senior levels, making them visible is important. If you don't see them, it's hard for people to know that they exist.
Do you think that people of minority groups in senior roles should make themselves more visible?
I think they should, but at the same time it's sensitive. Some people want to avoid the topic, so when one person has the confidence to speak up about it, it's amazing. But there needs to be a support system for them to speak out. When you come to work, its important to feel you can bring your whole self – as long as you are supported when you do that.
How do you think organisations can be more inclusive?
A lot of companies are starting to introduce support networks for diverse groups, and these are really important as long as they're effective. Because you can make loads of little groups, but if they're not really making an impact on the overall strategy towards improving diversity and inclusion, they're kind of pointless.
I think a lot of problems can be solved by just speaking to colleagues at work. Many people are working 40 to 50 hours a week, and don't really know the person they're sitting next to. If you enable your colleagues to share things about themselves, they are more able to bring their whole selves to work.
What would you say are the main benefits to having a diverse workforce?
At a strategic level, it's all to do with innovation. Having different groups of people bringing different ideas gives a strategic advantage over competitors. It also improves the quality of products or services for a range of customer groups.
But as much as being diverse, it's also about being inclusive. Inclusivity allows everyone to feel they belong. It enables them to bring their best selves to work. When you feel comfortable and accepted, you're more likely to work harder – to be productive, effective and have a bigger impact – which benefits a company in the long-run.
Having different groups of people bringing different ideas gives a strategic advantage over competitors
Relatively speaking, do you think STEM has problems with inclusion and diversity?
I think so. Science, maths, all the STEM subjects have been associated with men for a long time. Even for me in my physics class, I was the only girl.
When you're young, you get given different toys – blue for boys, pink for girls, boys get given tractors and all that. It's very implanted from when you're young that STEM jobs aren't for women. I think that's one of the reasons why there are problems.
If you could give the HR manager at a company like yours three things to change, what would they be?
Don't have a blanket approach to diversity; each minority group is unique, has different challenges and needs different support. Also, speak to people. Maybe having a shadow board will help, allowing people from different groups to have a voice.
And don't be scared to talk about diversity. It's a very hot topic at the moment. I don't think it's about saying 'you're not doing this or that', it's more about saying 'let's admit it, we're not diverse, but how are we going to change it?' It's about being open about having a problem, rather than ignoring it.
What makes you most excited about the ODI Summit?
The business case for open and shared data. I'm looking forward to seeing how other companies share data and what advice they have. And generally the whole event. There's so much data in the world – what do we do with it? How do we share it? And what is the best way to share it without risk? It's about knowing how to take it and apply it properly.