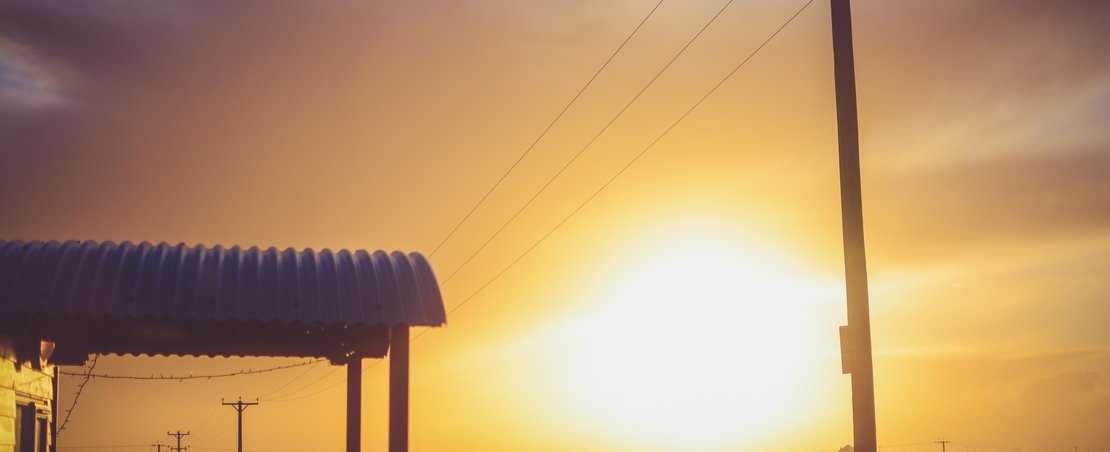 How can a new data standard for the energy sector help people move to a cheaper energy supplier, and find suppliers that use renewable energy sources? Mike Rose, Head of Business Development, explores what's possible
British Gas has hiked its average standard dual fuel tariff by £44, to £1,205 a year, due to increases in wholesale market prices. With energy prices set to get higher rather than lower in the future, how can consumers make the best choice in energy provider, and secure the right deal? Data is part of the answer.
In July 2018 the UK's Office of Gas and Electricity Markets (Ofgem, the energy market regulator) announced it would be working with government and industry on a new data standard for the energy sector. This is the next step in implementing the 'Midata' energy project and was put forward by Ofgem in response to the Department for Business, Energy and Industrial Strategy's (BEIS's) call for evidence.
Standards are an important element of our local, national and global data infrastructure. They are a set of are reusable agreements that make it easier for people and organisations to publish, access, share and use better quality data. Standards can help to change markets, create open ecosystems and implement policy objectives. The creation of this standard is the first step towards consumers having more control over energy data about them, and innovative new energy services being created, including those which help people move to a cheaper energy supplier, and find suppliers that use renewable energy sources.
In a letter to energy suppliers on 27 July 2018, Ofgem Interim Director Philippa Pickford wrote: 'Access to good quality data is essential if we are to have a retail energy market which works for consumers. Not only will this support consumers in making informed choices about their energy supply but, crucially, it enables the innovation we need for an energy market in the digital economy.'
The work is being led by Ofgem in collaboration with the BEIS, the Department for Digital, Culture, Media and Sports, the Government Digital Service among others, and supported by us here at the ODI. The project team will work closely with suppliers, innovators and consumers.
To help people understand how this works the ODI has developed an Open Standards for Data guidebook as part of our research and development programme. Increasing the adoption of open standards is one of the building blocks of a strong data infrastructure.
Measures to retain or build trust are also important. The ODI's Data Ethics Canvas provides guidance on managing data ethically, prompting users to ask questions, and mitigate risks around the impact of data projects as new services are being designed and built.
The current energy data challenge
The Ofgem letter explains that consumer data in the energy market today is currently held largely by suppliers. The quality of data varies, and accessing it is typically a slow process. For example, consumers must manually input data about themselves to a third party intermediary website or an app to make a price comparison or to complete a switch online. This can lead to errors and inaccuracies, and there can be difficulties in finding all the required information. It is no surprise then, that opportunities to innovate with energy data have been stunted.
Consumers, for the reasons outlined, often see switching supplier as too hard to do, taking time and effort to carry out the necessary research and then go through the process of actually switching. By allowing their energy provider to share data about their usage with other third parties, consumers can manage their energy needs more efficiently, switch suppliers more quickly and find better deals. This in turn makes the suppliers work harder for our custom.
The precedent for transforming sectors with data
At the ODI we believe that data should help individuals, communities, businesses and government make better decisions, and we're really pleased to see this latest development in sector transformation.
In 2017, we responded to the government's industrial strategy suggesting that the government 'create[s] a body, or give[s] authority to an existing body, for the sector to represent all stakeholders and work to make [energy] data as open as possible while respecting privacy'. We also advocated the adoption of open standards for data as a first step.
Open Banking and OpenActive are two examples of initiatives already transforming sectors by redefining how they approach customer data.
Open Banking is a movement towards more open approaches to banking data, including customer account data being shared between customers, banks and other service providers. A governance model is embedded into Open Banking with the aim to retain trust and control over who is allowed to access the data. Banking providers are also openly publishing data related to banking products, services and operations.
In 2015, the ODI set up a working group that developed the Open Banking Standard to help bank customers share data about themselves with third parties that they trust in a simple and safe way. This means that consumers can manage their finances more efficiently and access better services – for example by being able to check the best rates from multiple banks simultaneously to help find the most suitable mortgage, loan or savings account.
Open Banking also paves the way for the creation of new financial management tools to help consumers identify spending patterns and therefore budget more effectively, and tailored product offerings to bank customers based on their transaction histories.
There is no reason why the energy sector shouldn't follow suit.
The ODI has also stewarded OpenActive, an initiative which uses open data to help people get active. A key part of our role has been to help build data literacy, and to develop a data standard for physical activity providers, ensuring data about when and where activities happen is in a consistent format. In turn new services can be developed which help people find local activities at a time and place which suits them.
What about GDPR?
We have done a lot of work in this space over the past few years, particularly in the run up to, and the implementation of, the General Data Protection Regulation in May of 2018. This legislation puts more onus upon companies to manage data that they hold about individuals and this has been the focus in the news. However, it also gives individuals more rights than ever before to use the data that a company may hold about them as they wish.
As part of our thinking about how the new rights under GDPR and open standards come together, we worked with Projects by IF to carry out research into Open APIs in the telecom sector. These design provocations were made to demonstrate that sharing data in a controlled and trusted way could deliver better and more customer-centred services. Perhaps telecoms could be the next sector to follow banking, sports and energy?
Energy efficiency challenge
The government is also aiming to stimulate the development of better services for customers through its programme Prospering from the energy revolution. The programme, led by UK Research and Innovation, challenges the energy industry to research and create more efficient energy systems. It is making funds available for whole-system design projects that develop novel concepts for energy provision and create a pipeline for the future.
Working with Ofgem
In this project we will both help to shape an effective open standard for energy sector data and act as a 'critical friend' using our knowledge and experience to challenge and support the project efforts when appropriate. Ofgem's aim is to develop a robust open standard for data with the sector before implementation in 2019.
To deliver on the potential for developing a more consumer-centric energy market, the whole energy sector will need to work together to build strong data infrastructure which uses open standards for data. This will help foster a thriving ecosystem of organisations that build services using that data to help consumers make better decisions. We are determined to help this project make significant steps towards achieving this goal.
Credit: photo by Chris Lawton on Unsplash