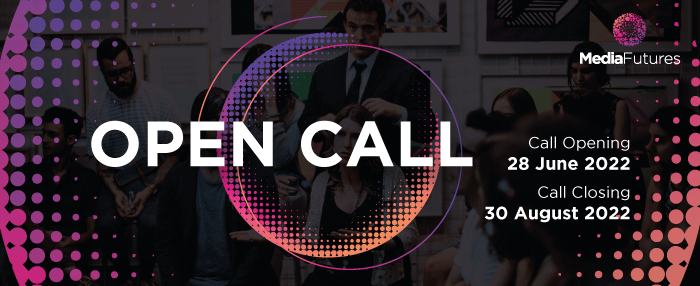 Are you a startup or an artist from the media field, working with data?
Are you willing to make data exploration both entertaining and informative?
Do you question the impact of data and technology on individuals and society?
What we are looking for
The MediaFutures support programme is looking for artists and startups eager to reshape the media value chain through innovative, inclusive and participatory applications of data and user-generated content.
The challenge
The third Open Call addresses the challenge of online misinformation and disinformation in different domains.
MediaFutures seeks to support novel, unconventional ways for people to engage with journalism, science, and democracy, using approaches and tools from the arts, technology, and innovation. This years' challenge invites innovative, creative and impactful ideas which address the issues of online misinformation and disinformation in different domains.
These ideas should help counteract the negative effects of misinformation and disinformation across society, and help build trust in scientific and democratic institutions. We are interested in supporting projects that actively engage citizens through co-design, user testing, or other participatory processes that give them a stake in their development.
We are particularly keen to receive applications that offer new approaches to support underrepresented groups and their public representation, such as refugees, ethnic minorities, the LGBTQ+ community, those with disabilities; or lower-middle income countries.
To demonstrate the viability of the project, applicants should have a clear outline for the data they will require, including feasible strategies to access these data both technically and legally within the timeframe of the six-months MediaFutures support programme. Applicants should also describe how they will use the data and what technologies or tools this will involve to match the expected outcomes listed in the challenge.
Download the complete description of the challenge: