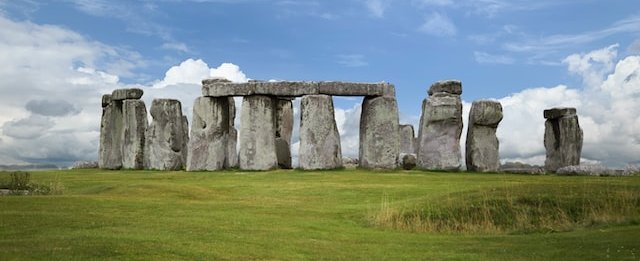 The Open Data Institute (ODI) is supporting Historic England's vision of becoming a data institution in order to tackle its new data responsibilities and ambitions as a steward of England's history.
The challenge
Historic England is a public body that champions and protects England's historic places so that people can care for and enjoy them. It is a steward of history – it identifies and protects heritage, and provides expertise at a local level to raise the profile of the historic environment.
Historic England has been developing its digital transformation strategy. A significant motivation for this is its ambition to develop as a data institution – which we define as organisations that steward data on behalf of others, often towards public, educational or charitable aims.
Historic England is rapidly taking on new data responsibilities, and has recognised that it can increase the impact of its work by publishing data under an open licence. It is already a steward of England's history, and so stewarding data about history is not only complementary to its mission, but a vital part of it.
The ODI is supporting Historic England to develop as a data institution and build the foundation to realise its new data ambition.
Our approach
The ODI helped Historic England to understand its data ecosystem so it can realise the untapped potential of its data and create value in the form of services, policy insights and more. The ODI supported Historic England in thinking through the ethical implications of data activities, such as when collecting, using and sharing data and help them to make more informed decisions about their current and future revenue models.
We ran workshops with Historic England using ODI tools designed to help organisations better understand their data ecosystems and the ethical implications of data activities. These tools will include:
Reflections on supporting Historic England on its journey towards becoming a data institution
Data institutions emerge in different ways. For an organisation such as Historic England with broad expertise in data management, realising its role as a data institution means exploring the value of the data it stewards and establishing a definition of responsible data stewardship that echoes with the ethos and culture of the organisation.
In our work with Historic England, we focused on introducing them to new ways of thinking about data by applying ODI tools. This enabled them to assess their current data practices and identify where they can increase the impact.
Unlocking value from data - rather than thinking about data strictly organisationally in terms of data management, the data ecosystem mapping workshop helped Historic England look at their data infrastructure in terms of how it creates and can increase value to current and future generations through interacting with people and communities that contribute to and benefit from it.
Implementing data ethics - Historic England realised that there is real value in implementing data ethics at the start of a data project rather than considering it on an adhoc basis, thus allowing them to identify and mitigate risks early on and become a more trustworthy data steward.
Building the foundation for sustainable data access -balancing public and private value incentives is at the core of Historic England's digital transformation efforts. The Sustainable Data Access workbookintroduced ways to think about identifying new revenue approaches for individual service streams, though further thinking can be done to evaluate its relevance.
It's been exciting working with the ODI as part of our digital transformation strategy. Our strategy is ambitious in its plan to put in place robust digital foundations, including establishing responsible data stewardship practices across Historic England. The workshops and ODI tools challenged our traditional thinking and allowed us to explore new approaches to help us better understand our data ecosystems and the ethical implications of our data activities. As well as taking away invaluable new insights, we now have practical tools and guides to help us on our journey towards establishing ourselves as a trusted Data Institution and national leader in sharing and publishing open data.
Dr Gillian Grayson, Head of Information Analysis Policy & Evidence, Historic England
Historic England is playing a role that is common to public institutions, that of a steward of open data. As they evolve as a data institution, we will be interested to see how their other roles develop, such as stewarding sensitive 'shared' data and other data infrastructure such as identifiers and standards, or how they might take on new and unexpected roles in the future such as enabling members of the public to take a more active role in stewarding data.
Get in touch
If you have any questions about this project, get in touch by emailing [email protected]