ODI Summit and Awards 2016
Tuesday 01 November 2016, 9:00am - 8:00pm
BFI Southbank
Tickets are now on sale for the ODI Summit and Awards 2016. Tickets sold out last year, so don't miss your chance to explore data's transformative possibilities with world-class speakers and delegates.
We're entering a new era. It's been 27 years since the World Wide Web was invented, and there are now more devices in the world than people. With this changing landscape, we're having to get smarter and more innovative in how we connect with each other, our communities and our cities around the world.
If data infrastructure is as important to our infrastructure as roads, then the Open Data Institute is helping to lay the concrete. Join us on 1 November to hear inspiring stories from around the world on how people are innovating with the web of data, with presentations from diverse innovators – from startups to high-profile speakers such as Sir Tim Berners-Lee (creator of the World Wide Web), Sir Nigel Shadbolt (AI expert) and Martha Lane Fox (Lastminute.com founder).
We'll be joined by governments, charities, banks, supermarkets and many more who are empowered by the web of data to become more open, more efficient and better connected.
Watch a live feed of the ODI Summit 2016 here
---
Speakers
---
View the full ODI Summit schedule here
---
Pre-Summit training day
To celebrate the ODI's fourth annual summit, we're hosting a day of short, interactive workshops beforehand to boost your confidence in using and talking about data.
The day will be a smorgasbord of technical and strategic training, as well as more advanced sessions for data pioneers and exploratory data games for beginners, themed around the ODI's Open Data Skills Framework.
More information and book your place
---
ODI Awards 2016
The Open Data Awards celebrate innovation and excellence in open data across the world. Hundreds of inspiring people and organisations have been nominated.
The awards will also be held on 1 November 2016 at the BFI Southbank. Explore all nominees and finalists and follow #ODIAwards for updates on the night.
---
Features of the ODI Summit 2016
How will the web of data help us address today's global challenges?
With digital and technological innovation moving at the rate of knots, this opening session will address how linked data will form the basis of our response to economic, social and environmental challenges.
---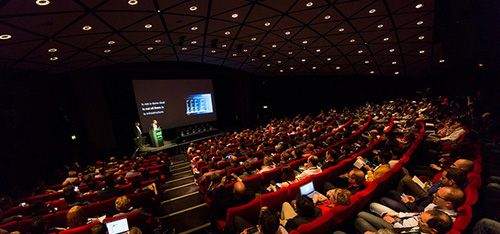 Data infrastructure
As our populations grow, our economies and societies will rely more and more on data infrastructure. This session will talk about how data such as statistics, maps and real-time data will help us to make better decisions and build services.
---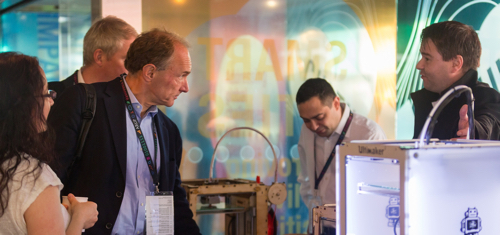 Demo Café
Throughout the day you'll have the chance to demo some of the products and services from startups using open data.
---
Open banking
Open banking could unleash unprecedented innovation. Find out how, when securely shared or published using open APIs, banking data can be used to build useful apps and resources for customers.
---
Startup stories
Meet the next generation of digital businesses. Open data entrepreneurs from across Europe share their stories, from bright ideas to sustainable businesses.
---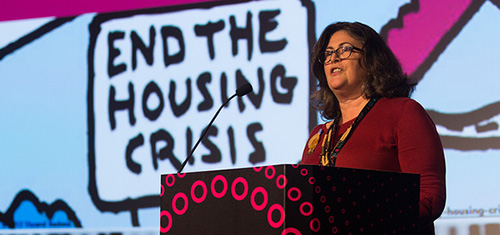 Open cities and startup innovation
With demands on cities increasing, keeping infrastructure and markets open is the only scalable way to ensure equitable and secure growth with our built environments. Find out how in this session featuring innovators in open cities.
---
Watch a live feed of the ODI Summit 2016 here
---
Sponsors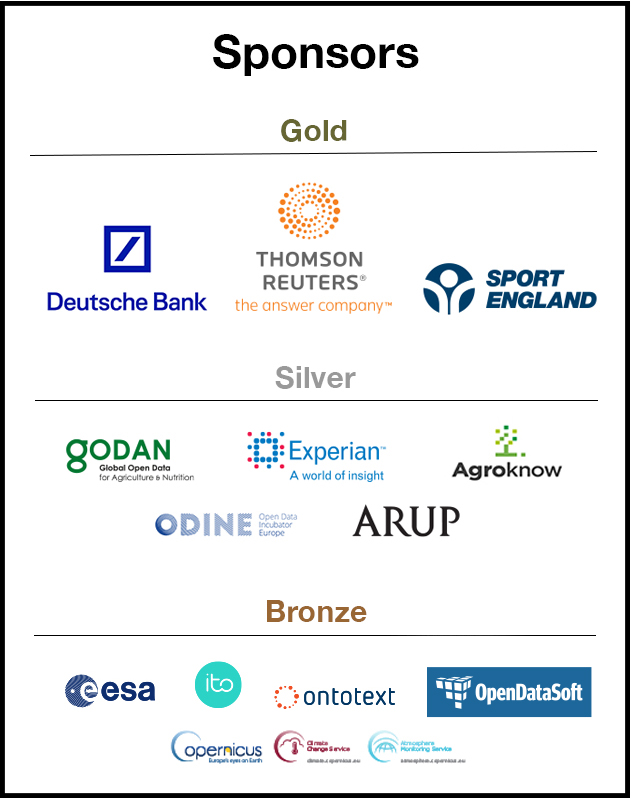 If you want to discuss our sponsorship packages, please contact us and one of our team will get back to you.
Here are some highlights from last year's ODI Summit 2015:
Sessions