Friday lunchtime lecture: The value of open data to business - the Open Data 500 Study
Friday 16 May 2014, 1:00pm - 1:00pm
Open Data Institute, 65 Clifton Street, London, EC2A 4JE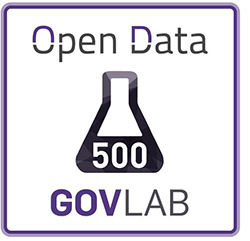 You bring your lunch, we provide tea & coffee, an interesting talk, and enough time to get back to your desk.
The Open Data 500, run by the GovLab at New York University, is the first comprehensive study of US-based businesses that use open government data - and offers extensive new proof of open data's value.
Joel Gurin, the study's director, described what the Open Data 500 has taught us, show how it's leading to new forms of business/government dialogue, and discuss how to apply the same methods in the UK as well.
Joel Gurin is senior advisor at the GovLab at NYU, where he is project director for the Open Data 500, and author of the new book Open Data Now.