Friday lunchtime lecture: The art of data
Friday 28 November 2014, 1:00pm - 1:00pm
The Open Data Institute, 65 Clifton Street, London, EC2A 4JE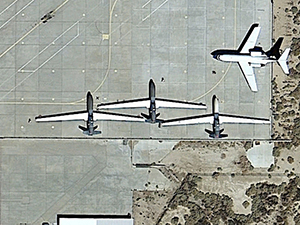 You bring your lunch, we provide tea & coffee, an interesting talk, and enough time to get back to your desk.
The art of data
Data is increasingly being used as an art material, the ODI's Data as Culture programme being just one example. Works include James Bridle's Watching the Watchers, a series of prints showing military drone bases, exposing the all seeing eyes used by armies worldwide with the help of Google Earth.
In this lecture James will talk about some of his data-driven artwork, it's connection to everything else, and his ideas behind why this work is important.
James Bridle is a writer, artist and technologist, whose work has been exhibited internationally. He lives in London and his work can be found here.
Image: James Bridle
---