Friday lunchtime lecture: Improving banking services by making better use of open data
Friday 04 December 2015, 1:00pm - 1:00pm
Open Data Institute, 65 Clifton Street
---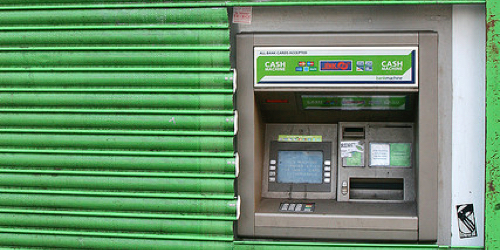 Friday lunchtime lectures are for everyone and are free to attend. You bring your lunch, we provide tea and coffee, an interesting talk, and enough time to get back to your desk.
In this talk the Open Banking Working Group team discuss their work to improve bank services for consumers, businesses and society by making better use of data from across the spectrum.
They have been tasked with delivering a framework for an open API standard in UK banking by the end of the year. This will highlight how customers can have more control over their data, and how to create an environment that supports creating value from its usage. The team want to hear views from the audience so come armed with questions and ideas!
Photo: Flickr - Chris Brown (CC-BY-2.0)
---
About our Friday lunchtime lectures
With a broad range of topics in open data such as tracking government expenditure, British landscape mapping and creating art, there's bound to be something that interests you.
The sessions run from 1pm to 1.45pm weekly during UK school term-times, with informal networking until 2pm. Each lecture lasts for around 20 minutes, leaving time for questions afterwards. The lectures don't require any specialist knowledge, but are focused around communicating the meaning and impact of open data in all areas of life.
Each week the lectures are streamed live on YouTube and then uploaded to our YouTube and Vimeo channels. You can also download the Friday lunchtime lectures as a podcast on iTunes.
You can follow the lectures and contribute to the discussion using #ODIFridays on Twitter.