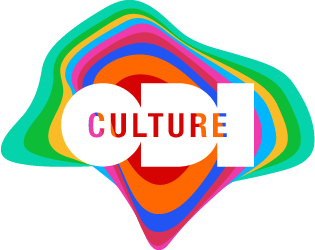 The Data as Culture programme raises questions about the concepts and practicalities of open data. It explores the wider implication of the culture of open data on culture itself, to challenge our understanding of what data is, and how it may affect and reflect our lives.
Running the first commission as the inaugural ODI project in 2012 was a bold decision. We have been delighted with the outcomes: reaching over 100,000 people internationally, with features at TED.com, in the Wall Street Journal, the Churchill Room in Whitehall, and in dozens of presentations from Taiwan to Washington DC. Over 3,000 visitors to our UK office experienced the works directly, and the feedback has been overwhelmingly positive.
The first commission was an open call for artists which we curated with MzTEK.
This year we ran an open call for curators to expand our shared vision for open data culture. Shiri Shalmy had recently curated the exhibition Data at Contemporary Art Society, London and had a very strong and prescient concept for the second exhibition which centred around data ownership and access, public and private. Works for Data as Culture were selected for their physical presence and the exchange they enable between artist, artwork and audience.
This commission explores our relationship with surveillance, privacy, and personal data, taking a critical and sometimes comedic look at the power of open data. Works include pneumatic contraptions, satellite imagery, data collection performances, and knitted data discrepancies.
Data as Culture is for everyone. We want to ensure conversations about open data expand beyond specialist communities and through to the general public. Using data as a material increases awareness of what data is, how it can be used creatively, how it can inspire, encourage play and lateral thinking, and help people share stories and experiences.
To broaden our reach we have partnered with Lighthouse, a digital culture agency and gallery in Brighton, and FutureEverything, based in Manchester, who are critically engaged in technology, and run one of the longest standing media arts festivals in the world. The works will be exhibited across these locations and in London, at the ODI itself.
The Data as Culture programme will continue to develop relationships with arts organisations to expand the programme nationally and internationally, for artists and audiences – for everyone – everywhere.
Julie Freeman, Art Associate, ODI
Gavin Starks, CEO, ODI
March 2014
For further details contact Julie Freeman: [email protected].